For two weeks last October, the federal government of the United States shut down. The opposing sides of the Affordable Care Act reached what seemed to be an insurmountable stalemate, deciding to debate the legislative issue with the fate of citizens who depend on government services. Among those citizens were the families, seniors and children who rely on millions of dollars worth of food deliveries from the United States Department of Agriculture (USDA) and state governments to supplement their daily meals.
Federal and state food deliveries are distributed, in part, through nonprofit organizations such as Feeding South Florida (FSF), whose mission is to end hunger in South Florida by providing immediate access to nutritious food, leading hunger and poverty advocacy efforts and transforming lives through innovative programming and education.
By the third and fourth days of the government shutdown, FSF leaders were quickly calculating losses, forecasting deficiencies into the holiday season and devising plans of action to feed hungry clients.
THE GOALS
As part of Feeding America, the nation's largest hunger relief charity, FSF distributes nearly 35 million pounds of food annually to almost 1 million individuals in need, including 296,600 children, older adults and the working poor, in Palm Beach, Broward, Miami-Dade and Monroe Counties in South Florida.
FSF's responsibilities and scope have grown in relation to the trust and reliance it has garnered from its partners, due to its strict food safety and regulatory guidelines as set forth by Feeding America, the USDA and the Department of Health.
FSF is also part of the Florida Association of Food Banks, which fosters relationships among the state's nine other food banks.
With FSF partners continuing to arrive at its distribution center but with resources in questionable supply, FSF wanted to inform the public of its plight so that others could lend a hand with food and monetary donations as well as volunteer time. But what was the best way to disseminate this information and effectively work with media?
STRATEGIES AND TACTICS
The government shutdown had been front-page news since Congressional groups began their fractious debate. Its looming threat had captured the imaginations of producers, reporters and editors on a global scale.
Now that the shutdown was a reality, with its impact on regular citizens played out on national news outlets daily, here was an opportunity to localize the crisis and tap into a sincere well of support for those who suffer from hunger.
The first step was to distribute a brief media statement, outlining the significance of the shutdown on local FSF clients who were scared of what the dwindling food supply meant to their ability to feed their families.
Weaved into that statement were key messages about the importance of FSF's mission and the significant role it played in battling local hunger.
The second step was to invite the media to visit the FSF distribution center/headquarters in Pembroke Park, Fla. and speak directly with Sari Vatske, FSF VP of community relations, about how her organization was responding to the crisis.
Reporters were also offered to cover a live on-site FSF mobile pantry/food distribution taking place at Mother of Christ Church in Southwest Miami-Dade County so they could talk with residents in need as well as partners and volunteers about their perspectives on the shutdown.
Nearly 1,000 people lined up to receive packages worth about $100 each.
THE RESULTS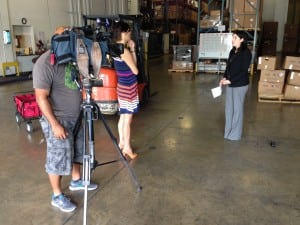 The response to the statement was intense and immediate. Within hours, media outlets from Palm Beach County to Miami-Dade scheduled interviews to speak with FSF representatives.
All recognized that this was an opportunity to bring a global situation to a very local and personal level.
The regional coverage from Miami-Dade/Broward/Palm Beach stations and newspapers turned into national coverage, as " NBC Nightly News" and MSNBC's "Weekends with Alex Witt" included the story as part of their broadcasts.
As of October 14, the coverage generated had an estimated calculated publicity value of more than $300,000 with an estimated audience of 16,452,094.
The "NBC Nightly News" segment alone reached more than 8 million viewers, a publicity value of $142,000.
Broadcast coverage ranged from evening news segments on affiliates in Miami-Dade, Broward and Palm Beach counties, in addition to shared coverage on news affiliates in Fairbanks, Alaska; Boise, Idaho and Great Falls, Mont, among several others
In print, the Miami Herald ran a feature on the food supply crisis and the state's response to continuing to supply food to hungry Floridians on its front page two days in a row.
The Sun-Sentinel included the FSF crisis in two October 8 articles on the growing, painful effects of the shutdown.
Additionally, The Palm Beach Post featured the FSF story as part of a larger, front page article on local legislators' reactions to the shutdown. South Dade News Leader devoted an entire feature to the news.
Taking advantage of the small window of time that exists when media is covering a breaking crisis by including a second, or even third possible story angle is a noteworthy media relations tactic.
To that end, another food-related dilemma was tied to the potential supply shortage—the impending cuts to Supplemental Nutrition Assistance Program (SNAP) benefits (also known as food stamps). FSF CEO Paco Vélez penned an opinion piece (titled "The Ripple Effect of SNAP Cuts") on the potentially devastating repercussions of this combined government action, which was featured in the November 16 issue of the S outh Florida Sun-Sentinel.
Recognizing the signs of an international dilemma and culling it down to a regional or local story allows reporters to tie an overarching narrative to a "neighbor next door" story angle.
In this case, the media relations work not only personalized a larger crisis but also spotlighted FSF's importance to the community.
When the shutdown ended, the client had gained a greater stature, more awareness and increased support. It was truly a PR opportunity realized. 
Media Pitch Letter for Nonprofits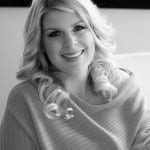 (Durée Ross, president of Durée & Co., helped to get the message out to the media about the nonprofit Feeding South Florida, or FSF, during last year's federal government shutdown, when the United States Department of Agriculture was prevented from making food deliveries. Below is sample letter Ross distributed to the media, which may provide a road map for other nonprofit organizations looking to get the word out to appropriate media outlets.)
Dear [media contact],
Are you working on a story related to the government shutdown and how it is impacting local nonprofits?
Feeding South Florida (FSF) is dealing with a huge burden with regard to the USDA shutdown. At this point, the issue is the commodities. Right now, it appears that there will be no more food delivered to the warehouse in Central Florida via the USDA in about 10 days or so when the current supply runs out. It is uncertain if commodities would be delivered into the state, so Feeding South Florida is trying to make other arrangements to bridge the gap to help Feed South Florida's hungry children and the elderly, among many others.
It's been a tough road for Feeding South Florida; the reliance on the private sector is great. Between the government sequester, followed by the government shutdown, along with cutbacks in food benefits, the demand is greater than ever.
I'd be happy to put you in touch with Feeding South Florida today for more insight on what FSF representatives are feeling and how they are preparing to continue feeding South Florida's hungry residents.
Please let me know and we will make it happen today. Cell: XXX-XXX-XXXX.
Thanks,
[name]
CONTACT:
Durée Ross, duree@dureeandcompany.com.
(This article is an excerpt from PR News' Media Relations Guidebook, Vol. 2. For a copy, please go to www.prnewsonline.com/prpress/.)
---
This article originally appeared in the June 30, 2014 issue of PR News. Read more subscriber-only content by becoming a PR News subscriber today.