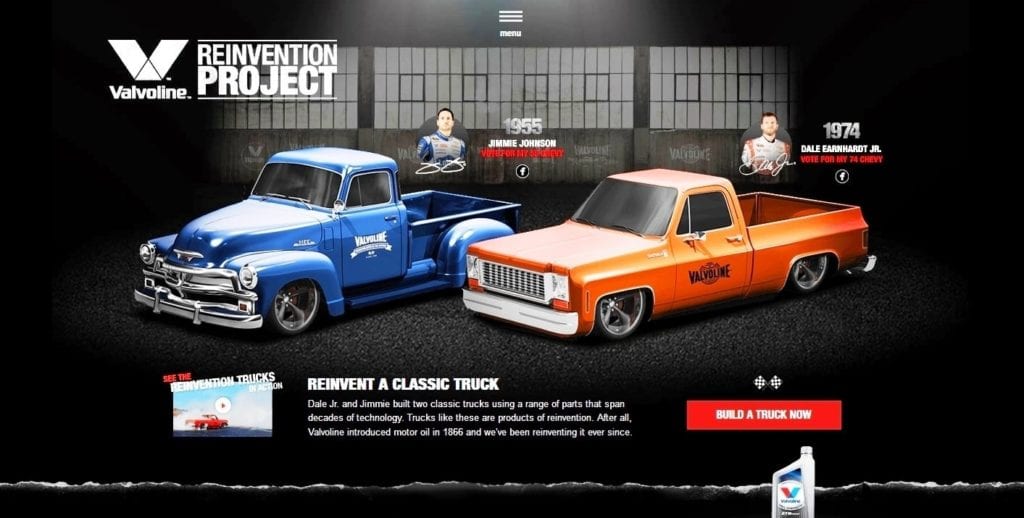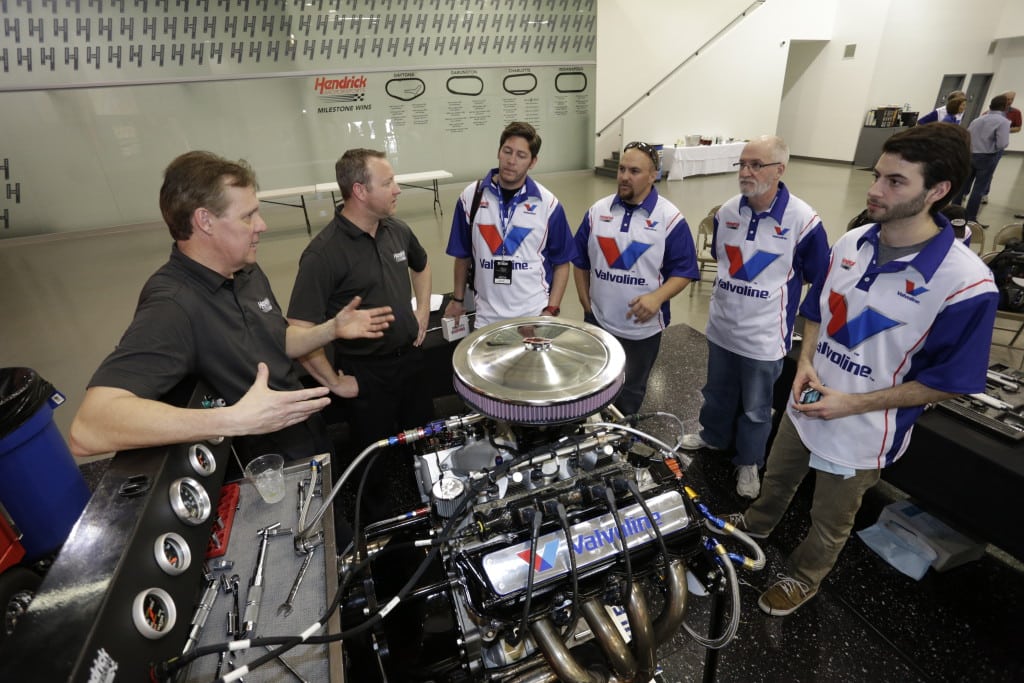 This article is part of PR News' series of mini-case studies showcasing successful agency/client partnerships.
With American car culture at a crossroads, Valvoline engaged agency Cohn & Wolfe to become the engine behind the resurgence of the do-it-yourself attitude American car enthusiasts are famous for. To accomplish their goal, the partners realized they needed to take an extra step and get their audience involved in the campaign.
Valvoline and Cohn & Wolfe leveraged the motor oil brand's new partnership with Hendrick Motorsports to launch the Reinvention Project, which tapped into the clout of Jimmie Johnson and Dale Earnhardt Jr.—arguably two of NASCAR's most well known and respected drivers. But the campaign went beyond the usual influencer back and forth. The partners used the NASCAR stars' loyal followings to issue a challenge to car enthusiasts: They put fans' knowledge to the test with a collaborative and interactive truck build.
Pitting the two drivers against each other in a classic Chevy truck build-off, the team kept the details of each truck under lock and key. Throughout the campaign they encouraged fans to digitally build their own classic Chevys. The partners then strategically revealed aspects of each car so fans could fine-tune their own creations—the closer fan submissions got to the drivers' builds, the better their chances became of winning their own classic Chevy truck.
Valvoline and Cohn & Wolfe also encouraged the media to get their hands dirty by inviting select industry and top-tier media outlets to compete in an engine building competition and catch a first look at the drivers' finished trucks. By putting the media's stories under embargo until 24 hours before the official revealing of the finished trucks, the partners ensured the campaign would reach the largest possible audience by dominating industry headlines around the time of the reveal.
The Reinvention Project successfully positioned Valvoline as a company that not only understands its target consumer, but also shares their same guiding principles. The campaign was so successful it was recognized by PR News as a 2015 Platinum PR Award winner for influencer communications. The partners were able to secure coverage in top DIY, motorsports and lifestyle outlets including Truckin', Cars & Parts and Complex.com, which totaled more than 170 million impressions. The team's social efforts saw branded social content shared more than 2,500 times, more than 300 comments and a combined 6.5 million social impressions.
Follow Mark: @MarkRenfree