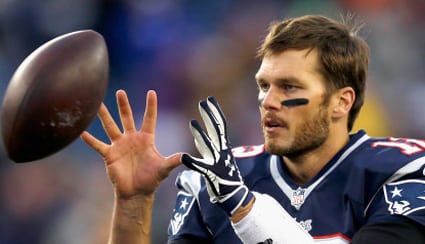 NFL superstar Tom Brady took a bigger hit today than any he ever likely faced on the gridiron. A months-long investigation by the league into Deflategate—yes, that's still going on—found that Brady was "at least generally aware" of the fact that New England Patriots employees were deliberately under-inflating game balls.
The four-time Super Bowl champion, who has long been a hero to many sports fans young and old, now faces an uncertain future as a player and cultural icon. The punishment to be handed down is not yet known, but Brady's reputation is getting pummeled. Passionate followers of the game are likely to label him as a cheat and worse before all this is over.
One of the most important rules in crisis management is to avoid a cover-up. Everyone makes mistakes, sometimes egregious ones but, in time, those can be forgiven. What is harder to forgive is lying after the fact.
If Brady is truly culpable in deliberately deflating of game balls, then he should have come clean back in January when this whole controversy started. That opportunity is gone, but it is not too late to prevent further damage to his reputation.
"Brady needs to learn that the cover-up was worse than the crime and the court of public opinion in this case matters much more than the court of law," said Mike Paul, president of The Reputation Doctor. "Lead with integrity, ethics and honesty to build trust, which is the currency that wins both fans and sponsors for the long term."
Tom Brady's future may be up in the air, but he still can have some say in what happens next.
Follow Richard Brownell on Twitter: @RickBrownell