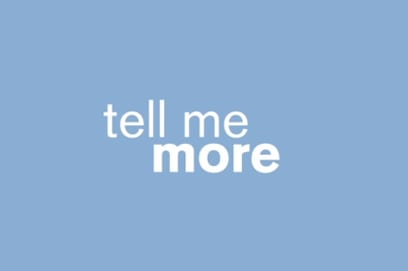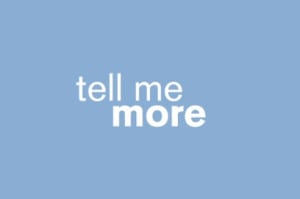 Drawing people to your brand and getting them to talk about it positively and choose it first are the primary goals of professional communicators. In his opening keynote presentation on June 1 at PR News' three-day Digital PR Conference in Miami, Jeremy Miller, author of the new book "Sticky Branding: 12.5 Principles to Stand Out, Attract Customers, and Grow an Incredible Brand," will lay out principles and share case studies to show attendees how they can make their brands more sticky and conversational.
In this exclusive article for PR News, Miller offers a preview of his keynote presentation by drawing on Principle 6 from "Sticky Branding," which is to use brand storylines to inspire your audience to want more content and information from you. —Steve Goldstein, PR News
The five best words you can hear your audience or customers say, "That's interesting. Tell me more."
You've done it. You've caught their attention. And better still, they are engaging with you in a conversation.
It's so easy to ignore companies that don't engage with you, but it's hard to ignore a conversation. A conversation is a two-way dialogue to share ideas and opinions. And that spark of engagement can shatter the trap of indifference that so many companies face.
That's the power of brand storylines. They are a communication device to engage your customers in a conversation.
Not All Conversations Are Equal
Brand storylines are unique, because they are not just conversations about the weather or sports. They are conversations crafted to engage your audience and keep your brand top of mind.
Muldoon's Coffee, for example, sparks debate by stating, "6% of an organization's payroll is walking out the door for coffee."
Six percent is a startling number. Shaun Muldoon, CEO of Muldoon's, explains, "An average employee spends over 125 hours a year going out for coffee. That's 6% of the employee's salary, or three weeks of vacation." If you have 100 employees, your company is losing 300 weeks a year on Starbucks runs.
Muldoon's has shifted a key benefit of its service and taste into a brand storyline. Stating, "6% percent of your payroll is walking out the door for coffee," engages its market in a conversation.
It's a surprising statistic, and it catches business owners and CFOs' attention right away. It gets them to say, "That's interesting. Tell me more."
Three Legs of a Brand Storyline
Brand storylines are effective marketing tools because they are crafted to connect conversations with your brand.
A brand storyline has three fundamental elements:
Expertise: You know the topic well and it draws from your company's core expertise.
Strong Opinions: You're passionate about the topic. You can take a stance on it and boldly share your opinions.
Point of Sharing: The topic resonates with your customers, too, and it encourages them to participate in the conversation.
The three elements function as a three-legged stool. If any one of them is missing or weak, the brand storyline is unsustainable:
Strong opinions without expertise is a rant.
Expertise without strong opinions is boring.
And without a point of sharing, you're talking to yourself.
Wrap Your Content Around the Brand Storyline
An effective brand storyline becomes the focal point of your content.
Dove has been sparking conversation with the Campaign for Real Beauty since 2004. The campaign functions as a brand storyline that engages women, the media and the market at large in a debate over the portrayal of beauty in fashion. The storyline transitions across all media, and the conversations carry on well beyond Dove.
Dove has executed the storyline in advertising, print, social media, fundraising, PR and several other forms. Again and again the brand storyline resonates with consumers and engages them in conversation.
For example, in 2013 Dove released a short, three-minute video titled "Real Beauty Sketches." In the film, several women describe themselves to a forensic sketch artist who cannot see them. Then the forensic artist is tasked to draw the same women, but from the perspective of a stranger who just met them. The video creates a stark contrast of how a woman perceives herself and her presumed flaws and how others see her.
The film was an incredible conversation starter. According to AdAge, the short video was one of the most watched ads of all time. Within 10 days of its release, it was viewed over 30 million times on YouTube and generated 660,000 Facebook shares. In addition, it garnered millions of impressions from coverage in the media and people discussing it on blogs and social media.
"Real Beauty Sketches" is just one way Dove has rolled out its brand storyline. The topic is robust, and Dove can come back to it again and again to find new ways to engage its customers in conversation.
Spark a Conversation in Your Market
To stand out, your company has to go further. You have to find ways to spark engagement and keep your brand top of mind in this very cluttered marketplace.
Brand storylines shift the customer experience and plant the seeds of a relationship because they start with a conversation. The conversation opens things up. They let you share ideas and engage your market in a dialogue. And they let you have conversations with purpose—conversations clearly linked with your brand.
What conversations can your company spark with its customers?
Look for two to three topics where your company has expertise, strong opinions and a point of sharing, and craft them into a brand storyline.
Once you have packaged the storyline, push it through your social media channels to see which topics resonate with your customers and which ones fizzle and die off. The ones that resonate are the storylines to hold onto.
Brand storylines create the opportunity to engage your marketplace in conversation. They help you push through the indifference trap, and generate a reason to engage with your audience in a meaningful way.
What storylines will your company lead with?
Jeremy Miller is a brand builder, keynote speaker, and president of Sticky Branding, a brand building agency. For more information or to connect with Jeremy visit www.StickyBranding.com. Or connect with him @StickyBranding on Twitter.
Catch Jeremy Miller's keynote presentation and speakers from the American Cancer Society, American Heart Association, Bright House Networks, Edelman, Finn Partners, GE, Havas PR, Human Rights Campaign, Lockheed Martin, Miami Heat, National Geographic Channel, rbb Public Relations, Ritz-Carlton Hotel Co., Rock Orange, Royal Caribbean Cruises, Toyota, USANA Health Sciences, Verizon Wireless, Walmart, Zumba Fitness and more at PR News' Digital PR Conference, which will be held June 1-3 in Miami.