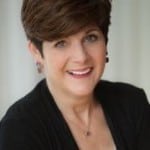 Networking is not a frenzied process that results in a pile of business cards. It's about using shared interests to develop and maintain mutually beneficial relationships. When you talk with others and seek their opinions to make an informed decision—even if it's just to find a good restaurant or mechanic—you are networking. Done correctly, networking is a lifelong, evolutionary process. Like dieting, you may not see the benefits right away, but you are doing things that propel you forward. More and more brands and organizations are having events to allow their employees to create and enlarge their network(s).
If you want to make the most of these opportunities for your communications efforts (both internal and external) there are some specific steps to take.
Prepare before you go. Knowing what you want to accomplish provides meaning for being there. Do you want to rub specific elbows, learn the latest scuttlebutt or simply be seen? See if you can find out beforehand who'll be there. One caveat: do not ask for work. You are developing relationships, not closing a deal.
Enter with style. Take a hint from senior level PR professionals and arrive later if there's no reason to be early. How late depends on the event and who might arrive early, which is worth considering before making your plans. As you enter the room, be aware of what signals your body language and facial expressions are sending.
Get connected. People at networking events often gather in cliques, stranding new arrivals who may end up standing alone. Grab a drink, walk around and look for an opening in a group. Let opportunities present themselves and connect and respond to everyone who opens up to you or makes welcoming eye contact. Don't lead with your business card in hand.
A sense of humor, a smile, encouraging words, recognition and genuine praise are all excellent motivational gestures.
Meet the power. Be ready to take the initiative when you encounter top executives. Figure out what your message is in advance. By knowing what you want to say, you'll come across as smart, focused, articulate and insightful.
Most people are reluctant to show their ambition, but meeting those in power can boost your career, so you want to leave an impression. Show that you're competent, motivated and that you fit in. Look composed and dress professionally. When in doubt, dress up, not down.
Cultivate friendships, but avoid romance. Friendships happen naturally and organically as part of working together or having things in common. Networking events are not parties or matchmaking opportunities.
Don't overstay your welcome. Know when you want to leave. If there is a host, let him or her know so when the time comes, you feel confident that your departure is expected. Stay only as long as you're comfortable. Be clear in your goodbyes, and know that leaving is fine.
Use what you've learned. If it seems appropriate, phone or send a note after an event. The joy of socializing is in the people you meet, and you may be meeting potential mentors or protégés. People want to help those whom they like and respect. They can't start liking you, however, if you don't give them a chance to get to know you. That is where socializing, for the long haul, comes in.
Customize. Communicate with your network in ways that work for them rather than focusing on your preferences. If they like to meet rather than exchange emails, make the time. If they prefer social media sites, be where they are.
Be a problem solver. If you can find out what someone is interested in and get him information, or discover a problem he has and help him solve it, you have become a valuable resource. That's what most people want in their network.
At a time when teamwork, communication, resourcefulness and human understanding are highly prized, your network can increase your personal and professional growth.
Remember that networking is not a single event. It's a process that, with practice, creates a powerful interpersonal foundation.
CONTACT:
Joni Daniels is founder and principal of Daniels & Associates, a management training and consulting firm. She can be reached at joni@jonidaniels.com.
 This article originally appeared in the August 4, 2014 issue of PR News. Read more subscriber-only content by becoming a PR News subscriber today.