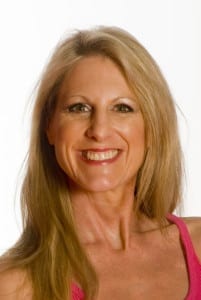 As a C-suite executive and 20+ year marketing and public relations professional, I have found the most effective way to respond to the 'Why is social media important?' question actually is very simple. The key is to align your social media strategy and activities with business objectives that senior executives understand and value.
You also must use the language of business to make your case to upper management. Demonstrating measurable ROI will be your first job. This will help you gain the necessary resources to successfully integrate social media into the company's overall marketing and branding strategy.
MONEY SAVER
Point out to the C-suite that social media exponentially increases the reach and depth of traditional marketing budgets.
For little expense, organizations can introduce, establish, grow and maintain their brands via consistent social media outreach. Companies also can target specific audiences, engage followers, gain immediate feedback, track effectiveness and change messages/campaigns much more easily through social media.
In addition, social media encourages the piggybacking, or exponential growth, of messaging/marketing/branding activities, thus extending limited budgets. For example, when we launched "Nicolas' Garden" (NG) campaign our entire marketing budget was $200 and a bunch of T-shirts.
By creating worthwhile content, asking partners and followers to forward it to their networks and targeting organizations whose social media sites potentially would be interested in us, we established a trusted brand.
Using the NG example, we pitched to key media sources through their Twitter and other social media accounts. We found the media representatives far more responsive via social media than email or traditional channels.
Each time a news organization published/broadcasted an NG feature we posted/tweeted it via all of the NG media channels, linking back to the original media story/website/source. This extended the news coverage's reach while simultaneously recognizing and thanking the reporters and other media reps who covered our story.
This also helped us gain and grow important media contacts who continue to follow our story. To date, we have generated more than 200 million positive media impressions worldwide.
Ultimately—and due to social media—our ROI for NG was about one million people for every dollar invested; that's an ROI a senior executive can appreciate.
BETTER RETENTION
More than 364 million professionals in 200-plus countries join LinkedIn at a rate of more than two new members per second, according to the company.
Successful executives, regardless of their social media experience, understand the need to attract and retain talented employees. And as there are 39 million-plus students and recent college graduates on LinkedIn (the platform's fastest-growing demographic), PR pros ignore social media campaigns on it, Facebook and others at their peril.
BRAND BUILDING
Through regular social media updates on brand activities, events, launches, trends in the marketplace, forums for more information, the company can establish itself as a respected authority and its executives as experts in the sector.
About half of U.S. consumers who have "Liked" a brand on Facebook said the company's social page is more useful than its website, according to Mashable. So, if your top executives want to be perceived as industry leaders, they need to incorporate social media into their marketing effort.
MEET THE COMPETITION
Nothing scares—and motivates—a driven C-suite executive more than hearing the competition is active in an area that his/her company is not. Track your competitors' social media presence and work with your C-suite to create a social media campaign that meets (or, even better, exceeds) your competitors' efforts.
Remember, while C-suite executives want their companies to succeed, sometimes they don't understand how social media will help them achieve the organization's goals and objectives. If you can demonstrate to the C-suite how social media aligns with the business' strategic plan and objectives, you will gain enthusiastic advocates for your PR efforts.
CONTACT: Drisha Leggitt is VP, U.S business development, at Anpac Bio-Medical Science and president-CMO of "Nicolas' Garden." She can be reached at drisha_leggitt@anpac.cn
This article originally appeared in the May 25, 2015 issue of PR News. Read more subscriber-only content by becoming a PR News subscriber today.