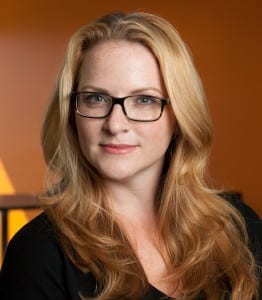 The news last week that Facebook is working on a dislike button means PR professionals should be thinking about how they will guide brands through this new wrinkle and protect against misuse of such a device. Hackers already know how to generate fake Likes on Facebook. What's to stop them from generating dislikes?
Facebook chairman and chief executive Mark Zuckerberg provided few details beyond saying the device is in development. It would allow users to express empathy for posts where a like seems inappropriate, such as bad news. He also said, "I do think that it's important to give people more options than just like as a quick way to emote and share what they're feeling on a post, so we've been working on this for awhile. It's surprisingly complicated to make an interaction that you want to be that simple." This seems to indicate several emotions are being evaluated, not just sympathy. Adding a sympathy icon alone seems a pedestrian move for a company that has been on the forefront of social innovation and therefore very unlikely.
Still, PR needs to consider the potential impact, especially for brands that use Facebook to market goods and services. How might such a button be used? How freely will people dislike posts? And how will it alter the way brands engage with followers? Depending on how it rolls out, this feature could be a complicated new battleground.
Without more detail it's hard to say how people will use the button, yet it's easy to see how it might influence their actions.
I abhor a shirt featured in a post from a clothing brand – will I hit dislike? I don't approve of the new CEO at my favorite airline – do I dislike? I'm disappointed by the newest smartphone – should I dislike?
PROS: There could be advantages, though. Brands always want to know more about customers. Perhaps the button will help brands better understand what followers respond to and in turn brands will serve up content based on this additional knowledge. At present, social strategy on Facebook largely has been a reaction to likes and comments. Additional engagement options might provide more useful feedback to brands and improve their social engagement.
CONS: The dislike button, or whatever it's called eventually, could be a negative, too. What should a brand do if customers respond to a post with a disproportionate number of thumbs downs? Will too many dislikes dissuade people from buying a product? Is Facebook going to be the next provider of crowd-sourced customer reviews – and will the ease of simply clicking dislike pose problems that we can't yet see? For many brands, it was a fearful leap into the unknown when incorporating customer reviews into ecommerce. Ultimately it increased conversion. Similarly, a dislike button possibly could reflect a truer sense of customer sentiment about a given product or service and lead to greater conversion.
As a PR professional how will you suggest your brand address dislikes? At least with negative comments, social media managers can engage and possibly resolve the situation. You can't do that with a dislike.
Accordingly, Facebook should be smart about how it implements this tool and who has ultimate control. Perhaps it gives brands the option of choosing what buttons accompany a post. Should brands be unable to control this feature it could have huge implications for companies' willingness to use Facebook. For brands, a lack of control over such a feature could lend exposure to a new incarnation of trolling or unfavorable competition. What would stop a brand from enlisting an army to dislike a competitor's posts? It's a possibility that likely won't sit well for brands using the platform for organic and sponsored posts.
Beyond these questions are those concerning individuals. For example, if a person posts something he/she believes is interesting or cool and it results in a tsunami of dislikes, how is that going to influence his/her desire to use Facebook? While we lack details about a rollout date, let's assume the dislike button is imminent. Outside corporate PR, the implications of it with regard to the presidential race should concern publicists and campaign managers.
A few suggestions for PR pros trying to navigate the waters:
Keep Up-to-Date: As we noted above, few details are known about how the dislike button will be implemented. To keep current, set up a Google or a Muck Rack alert.
Determine a Game Plan: A post from your brand receives overwhelming negative sentiment. Will you edit, hide or provide clarification in the comments section? An action plan is critical to a quick response. Begin your planning by auditing the brand's Facebook posts.
Loop in Everyone: Facebook's influence argues that everyone from interns to execs understand the possible repercussions. Make sure they're all kept current.
I recognize the appeal of having additional buttons, as posts with bad news, like a death, seem inappropriate to like. They seem inappropriate to dislike, too. If Facebook is considering updating its engagement buttons, it should do so carefully. The goal should be to provide tools that help users express a range of emotions, not just the black and white ones.
Contact: Sarah Segal can be reached at: sarah@blueshirtgroup.com
This article originally appeared in the August 21, 2015 issue of PR News. Read more subscriber-only content by becoming a PR News subscriber today.