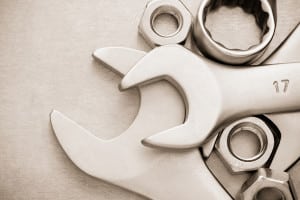 By now the term "content marketing" has been burned into the brain of PR executives with a keen eye on the future of business communications. But, in terms of the ability to monetize content marketing, the trend is just getting started.
Content marketing, or "branded journalism," is an entirely different animal than knocking out a press release, launching a PR campaign or organizing a satellite media tour. It requires a sustained effort—driven by PR and/or marketing execs—to create editorial-based content designed to educate, inform and entertain customers, prospects and other stakeholders.
While still early days, the track record among brands trying to develop content marketing programs has been decidedly dicey. Verizon Wireless, for example, in December shut down content site SugarString.
It's a matter of trial and error. As traditional PR channels evolve or fade away, content marketing seems to be commanding more and more of the bandwidth when it comes to getting the message out and boosting awareness.
In a year or two, it may be called something else, but the point is not to treat content marketing as an extended PR campaign, but with a few more bells and whistles.
Here are three key ways to meld PR with content marketing, compliments of Sarah Skerik, a digital and marketing consultant and former VP of strategic  communications at PR Newswire/MultiVu.
> Capitalize on attention opportunities created by industry news trends, tying messages to trending developments or syncing your content calendar with the editorial calendars of key publications.
> Atomize content and repackage it, emphasizing different angles or message elements, to increase audience attraction and appeal to narrow interests. Break apart white papers, webinar transcripts and other big blocks of content, and surface interesting messages and facts.
> Incorporate visuals in all your communications. Content with visuals generates better engagement among the audience, arresting their attention and keeping them on the page longer, especially in the case of video. This helps brands build affinity, and it encourages important following actions from the audience. When audiences spend more time on your Web site and interact with the content there, it sends a powerful and positive signal to search engines, indicating that the your content is valuable.
The above tips are excerpted from PR News' Book of Content Marketing Strategies & Tactics.
Learn how to sync up your content marketing strategies with Google's search algorithm at PR News' Google Conference, which takes place February 11 at the Hyatt Regency in San Francisco.
 Follow Matthew Schwartz on Twitter: @mpsjourno1