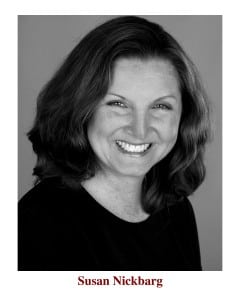 Effective PR departments will not want to play catch up on corporate social responsibility (CSR), but advise their colleagues on new CSR reporting measures and communications. Now they can, thanks to a new macro-level CSR index called the Social Progress Index (SPI).
The SPI, or the world's newest reporting standards on social and environmental reporting, is being introduced to countries and their governments.
By using the SPI's indicators to define requirements for selection and common definitions of indicators, PR pros can better ensure alignment between the nations where you operate and your business.
The SPI offers a rich source of information as a macro-level data insight. In complement to the GDP (Gross Domestic Product), the SPI measures and ranks different social and environmental indicators by country.
The index is designed to supplement the GDP which up to now was the most important economic indicator used to measure progress of economies around the world.
SPI ushers in a belief that measuring economic prosperity is no longer enough to determine the extent to which counties provide for the social and environmental needs of their citizens.
The SPI debuted last month in Oxford, United Kingdom. The creators and advisors of SPI include Michael E. Porter of the Harvard Business School, economists at the Massachusetts Institute of Technology and other academics and international organizations in social entrepreneurship, business, philanthropy and academia.
The SPI uses original research data from the World Bank, World Health Organization and Economist Intelligence Unit, among other sources.
▶ Dimensions and indices:
There are three broad dimensions with fifty-two indices in the SPI.
These dimensions and respective indices focus on basic human needs (such as nutrition, air, water, sanitation), foundations of wellbeing (access to information and communication) and opportunity (personal rights, access to higher education, personal freedom and choice, and equity and inclusion).
By highlighting each country's strengths and weaknesses with respect to various aspects of social and environment measurement, this macro-level data gets a different conversation started; also at grassroots level, and that helps to prioritize decisions regarding resiliency, hazards planning, innovation, and social need to drive change and improvements.
(Michael E. Porter's explanation of the SPI can be found at at www.socialprogressimperative.org. At the publications section of this same website, you can also review the fifty-two SPI indicator definitions, data charts, and report findings by free download.)
▶ What's next?
An organization, the Social Progress Imperative, was created, and will in part act to integrate SPI into corporate and governmental thinking. Yes, governments seem to be paying attention to this new index. As an example, Paraguay agreed to incorporate SPI into its national planning framework.
Looking ahead, SPI plans to refine its model and eventually expand from fifty to a hundred and twenty countries. There is said to be possibility of creation of a Social Progress Capacity Index. Companies already indexing in complement to SPI will be ahead of the game because this possible iteration would measure the potential of a country's government, business, and civil society institution's ability to contribute to innovation in the social sector.
▶ Staying competitive:
By tying the department's activities to business goals in social and environmental progress you will need to agree on integrated data and technology measures. The SPI indicators may be able to help take your organization further, faster.
PR and marketing can be a conversational and organizing bridge on which social and environmental indicators to include in integrated measurement between goals, measures, and appropriate messaging.
You can embrace the principals of highly effective PR and marketing organizations, with integrated measurement between goals, indicators, and communications, or watch your competitors pass you by.
Social and environmental issues are no longer sidelined, but essential outputs with measures to gauge the ongoing operations—also inter-linked—to the economic performance of your organization. PRN
CONTACT:
Susan Nickbarg is principal of SVN Marketing. She can be reached at Susan Nickbarg, snickbarg@svnmarketing.com; Twitter handle: @svnickbarg.