As Verizon embarks on its $4.4 billion acquisition of AOL, both companies will have to change their modes of communication for the time being. The deal announced last week awaits regulators' approval, of course. That means PR managers for both brands will need to prevent leaks about the merger. Loss lips sink ships. And in the social media age, what's said internally eventually will see daylight externally, so you best make sure information shared within the four walls can survive outside the company.
For most PR pros, however, preventing leaks is just part of the gig. Communicators also are responsible for convincing stakeholders that the merger will bring added value to the company and, if the deal is rejected (read: Comcast-Time Warner Cable), where the companies goes from there.
TRAFFIC COP
Depending on how solid their relationship is with the C-suite, PR managers can play a key role in driving communications during a merger process. It's a fine line, though, particularly when it comes to internal communications (see related story on page 3). The moment a merger is announced, employees have a slew of questions that may be difficult to answer: Will I lose my job? Will there be cutbacks in my department and/or budget? How will the corporate culture change?
"You're helping employees understand what the vision [of the merger] is, what the company is hoping to do differently from a business perspective and what employees can expect in the coming months," said Monica Lin-Meyer, VP of employee engagement at Waggener Edstrom.
She added, "These are moments when employees need to hear from leaders—all the way from the C-suite to their direct supervisors—about what's happening, why and what this means in the short- and long-term."
Many organizations that plan to merge create a so-called "clean room," a safe harbor where communicators maintain the boundaries on what information can and can't be shared as they stay abreast of regulatory and legal issues surrounding the proposed deal, Lin-Meyer said.
"Communicators who have positioned themselves as strategic advisors, regardless of what's happening, are much better placed to be able to help manage communications amidst" the merger process, she said.
GAME PLANNING
Every merger is different, with its own nuances. One of the main issues through most mergers is that employees remain productive and avoid getting too distracted by the deal's rumblings. "What is the direction of the company and how do you boil it down for every employee?" are key questions, Lin-Meyer said.
In the current regulatory climate, PR pros need to treat the merger process like a media or marketing campaign. "You have to be careful with the Street and [financial analysts] and ensure that all levers are pulling in the right direction," said Tracy Schmaler, managing director of ASGK Public Strategies. Schmaler recommended 3 PR tips to make sure the merger process runs as smoothly as possible and communicators don't trip on all the moving parts.
1. Stay within the regulatory lines. Depending upon which regulatory agency reviews the deal (several could be monitoring the proposed transaction), be sure to comply with informational restrictions, but provide as much information as possible.
2. Accuracy, accuracy, accuracy. "Regulators read the newspapers and factor [news about a company] into the ultimate decision," Schmaler said. Against that backdrop, PR pros need to inoculate the company from bad or embarrassing behavior as best they can; a spate of negative stories about Comcast's customer relations was said to influence regulators' decision to reject in late April the media giant's $45.2 billion bid for Time Warner Cable. Embarrassing corporate behavior is never good, but it can be downright fatal for a merger.
3. Prepare/organize. Recruit supporters, third-party players and surrogates to carry/reinforce positive messages about the deal and why it is beneficial to the company, the public and shareholders. "Third-party experts can explain why [the deal] is a good move for customers and employees," Schmaler said.
Despite the size of the proposed deal or the sector involved, PR pros also need to create scenarios for all stakeholders. These stakeholders include employees, customers, regulators, business partners and the media.
"You may not have all the answers right now, but it goes back to being transparent," said David Press, principal of PR agency FeverPress. "You have to be prepared to immediately resume normal course communications with each of your stakeholders and give them some sort of roadmap for the path forward for the company." 
Road map for M&A PR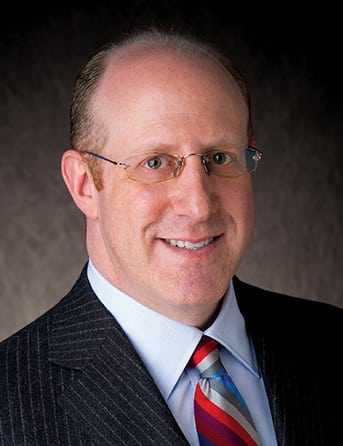 While no deals are the same, the PR communications plans that support—if not propel—transactions before, during and after they close share the following traits:
AWARENESS. Despite everyone's best effort to maintain confidentiality, leaks about a proposed deal are all but inevitable. Therefore, it is critical that communications elevate their efforts to monitor social media chatter and marketplace speculation, filtering salesforce intelligence and analyzing stock trading activity to ensure the company is not caught off-guard if/when the deal springs a leak.
ANTICIPATION. M&A activity creates significant uncertainty, both internally and externally. To help lead stakeholders forward, well-designed communications plans anticipate the areas of likely concern and confusion so that management can proactively address these items before misinformation or rumor gain value-damaging momentum.
ADVOCATE. In many ways, companies are asking all stakeholders to take a leap of faith when engaging in M&A activity. Accordingly, it is critical not only to communicate facts about the transaction but to champion the long-term, strategic merits of the proposed deal (well within the lines of SEC compliance, of course). People generally are more likely to embrace the unknown when they understand why they are being asked to do so and how they will be touched by the outcome.
Rob Berick, a senior VP and managing director at Falls Communications, wrote this sidebar. He can be reached at rberick@fallscommunications.com
CONTACT: Monica Lin-Meyer, mlinmeyer@waggeneredstrom.com; David Press, david@feverpress.com; Tracy Schmaler, tschmaler@ASGK.com
This article originally appeared in the May 18, 2015 issue of PR News. Read more subscriber-only content by becoming a PR News subscriber today.