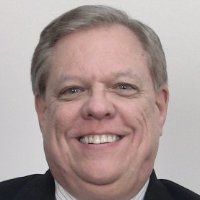 Micky Long
E-mail marketing, social media and marketing automation are great at helping you share your message with prospective buyers, but they don't help you craft that message, and that should be your first priority.
This is where conversations with your customers enter into any successful PR or marketing effort. To drive revenue for your organization through communications, you need to understand your customers' business problems and then learn how to sell to them in the way that makes them want to buy. After that, you can choose which PR and marketing tactics will work best.
PERFECT PERSONAS
Once you decide to change your communications strategy from a vendor-centric approach to a customer-centric one, you'll start to realize new opportunities with prospects.
The first step in getting to know your prospects is to conduct one-on-one interviews with your customers. As a rule of thumb for most B2B companies, we recommend booking 30-minute interviews with 12 to 24 of your customers.
In each session, concentrate on identifying their buying motivations, expectations and goals. Once you have that intelligence, you can move onto the next step of grouping your buyers into segments and creating buyer personas.
Buyer personas give context to the way your buyers buy. They typically include a descriptive profile and a contextual situation that explain the buyer's behavior when he is looking for a solution like yours, as well as his attitudes about your company and product.
By seeing your offering just as your buyer does, you'll be able to move onto the next logical step in the marketing process — creating straightforward content that addresses your buyers' concerns.
GIVE PROSPECTS WHAT THEY WANT
In the B2B environment, strong, fresh and relevant content can be the single most important accelerator to move prospects through the sales cycle. In fact, relevant content can decrease the buyer decision time by almost 20 percent, thus reducing the cost of sales, according to IDG Connect.
Here at Arketi, we've certainly seen a greater emphasis on content in recent years. In the fall of 2009, marketing executives participating in our annual High-Tech CMO Roundtable identified content and its ability to fuel marketing efforts as an emerging trend. That momentum has obviously continued, as Forrester Research named content marketing a marketing trend to watch.
Despite this rosy outlook for content marketing, a recent survey from the Content Marketing Institute and MarketingProfs found one significant challenge remains: producing the kind of quality content that engages prospects and customers.
For this reason, it is critical to adjust your thinking to a customer-centric approach and market to your customers in the way they want to be marketed to. Here's where the personas you've developed become critical to generating relevant content.
CREATE CONTENT THAT DOES THE JOB
What's great about content is it can be used to support a number of initiatives, including PR, brand awareness, customer acquisition, lead generation, customer retention and lead nurture. It can also be used to help identify where the prospect is in the sales cycle. Using your personas as a reference point, you should create content to match the prospect's need or address his specific pain point, as well as the sales cycle stage.
When mapping your marketing process to your customer's purchase process, keep the following in mind:
• The content you develop becomes an extension of your sales team. Therefore, to be the most helpful, it should be relevant, interesting, educational, professional and friendly. Technology buyers, in particular, look for content that contains both business value and technical information.
• Keep the prospect's channel preference for consuming content in mind. Some prospects prefer longer, more detailed content, such as white papers and articles, as they search for solutions. Others prefer video content or shorter written material as they collect information.
• Target Your Prospects by Channel: Once you have the specifics on how your customers want to buy, you can abandon the batch-and-blast mentality.
No matter your industry or company size, if you are selling in the B2B space, the buyer —not the sales person—has the power. For this reason, it's critical you stop thinking of all your buyers as the same. PRN
CONTACT:
This article was written by Micky Long, VP and practice director of marketing automation at Arketi Group, a B2B PR and digital marketing agency. He can be reached at mlong@arketi.com.