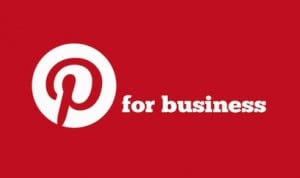 Pinterest announced that it will begin experimenting with sponsored content soon. What this could mean for brands within the space remains unclear, what is clear, however, is that sponsored content is making its way onto every social platform.
Pinterest posted a blog on Sept. 19 stating that it plans to work with a select group of businesses to test the best ways to offer sponsored content. The company maintains that it will work diligently to make the content tasteful, transparent and relevant, and it will ask for consumer feedback in order to make it just right.
There are likely very few media or communication professionals who didn't see this coming. Still, how the content will be presented or received is anyone's guess at this point.
Brands have been leveraging the space effectively since the platform launched in 2010. And while sponsored content may be an effective method for getting your brand out there, there are still plenty of effective ways to do it without spending an additional dime.
With that in mind, Natanya Anderson, director of social media and digital marketing at Whole Foods Market, has four helpful tips to ensure your brand is making the most out of Pinterest.
>Focus on being an expert curator. What that means is pin images that tell a clear story about your brand. Although a picture might be worth a thousand words, the words that stand out most should be tied to your brand.
>Make your story big and broad. You pins should be able to suggest who you know, what your audiences passions are, what your perspective is and who the people are behind your brand.
>Don't just pin your own content. Anderson takes this notion a step further and says avoid pinning your own content as much as you can. In other words, don't use the space for self-promotion, use it to build a community and create a broader narrative that defines who you are.
>Test imagery specifically for Pinterest. Every social media platform has a unique culture and Pinterest is no different. Given that, some content should be considered exclusively for the space to give it a tinge of exclusivity and relevancy.
Learn more about leveraging visual platforms like Pinterest at PR News' Digital PR Summit on October 16 at The Grand Hyatt in New York City.
Follow Caysey Welton: @CayseyW