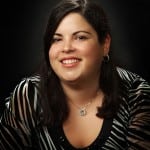 It's not enough anymore for PR pros to get their brands and organizations exposure in appropriate media channels. Communicators need to provide their organizations with a ROI. Here are the actions organizations should be taking on LinkedIn so they get more value from the publicity you generate: When you look at my LinkedIn profile (www.linkedin.com/in/kristinajaramillo/), you'll notice that my headline reads, "See Why Professional Service Firms & B2B Organizations Use This NY Times Recognized LinkedIn Expert Featured on Forbes." My summary reiterates my media attention as I mention: "Now, my LinkedIn marketing firm (GetLinkedInHelp.com) and I are NOT affiliated with LinkedIn. I am not certified by LinkedIn."
However, LinkedIn does recognize me as an expert as I'm featured in its new ebook "The Sophisticated Marketers Guide to LinkedIn." The media, including the New York Times, Forbes, MarketingProfs, Website Magazine, also think of me as a LinkedIn marketing expert as I get results."
INSTANT CREDIBILITY
Under my LinkedIn profile summary, I have a publications' section that includes my articles on Forbes.com, MarketingProfs, Website Magazine and Profit Magazine. For each publication there's a brief teaser summary and an active link to the article.
In my experience section, the first position I have is: "Featured LinkedIn Expert in LinkedIn's Own Sophisticated Marketer's Guide."
Here, I reinforce the fact that LinkedIn recognizes me as an expert. After describing LinkedIn's guide and mentioning who else is featured (as I'm associating myself with other well-known experts), you'll see a PDF of my featured interview inside the guide.
You'll also see that I have a position, "LinkedIn Marketing Expert Recognized by the NY Times & Featured on Forbes.com & MarketingProfs" which describes in detail the PR that I have generated.
Underneath that position, I have a complete slide presentation showing screen shots of all the publications that have published my articles, featured my expertise or quoted me.
You don't want to leave to chance that targeted decision makers see your organization's or client's article, video or podcast.
You want to put your generated PR in front of their faces by creating different discussions inside the various LinkedIn groups and on your company page and showcase pages.
Not only did I attract more business by creating discussions on my article placements on websites like MarketingProfs, but, also, it's why I am published in LinkedIn's guide.
Most connections on LinkedIn are "cold connections." Once a connection is made, most business professionals do a quick message sharing regarding how they can help the prospect and invite him to a phone call.
If the response goes ignored, the communication stops. Business leaders are not on LinkedIn to be sold to.
They want relationships built on value. So, PR professionals should educate organizations on how to use the PR as a reason to keep your connections' attention.
DECISION MAKERS
I also use content (my generated PR) as a reason for why key decision makers and influencers should connect with me. I want to show them that I am credible and that I am looking to provide them with real value. For example, when reaching out to PR agency owners, I used this as a recent invitation to connect:
Hi (name),
As you belong to the PR News LinkedIn group, I think you'd be interested in learning how I get published on top websites like Forbes using LinkedIn. Please connect with me so I can share my recent PR News article on how to attach LinkedIn to your PR strategy.
Kristina
LEAD GEN
When my LinkedIn connections become part of my LinkedIn group, "Get Help with Linked Strategies," they see a ton of discussions based on my PR and blog posts at GetLinkedInHelp.com.
I also stay engaged with my connections with a customized drip message campaign, in which I provide them with specific (and relevant) content.
The content I choose is based on what they like on LinkedIn, what their organization is involved in right now and what the group members LinkedIn profile say, for examples.
Inside these messages, where I provide group members with additional content, I share links to my generated PR, my blog, white papers, webinars and other resources.
Now, start showing your clients or your organization's sales and marketing team how they should use the PR you generate via their LinkedIn marketing and social selling efforts.
Show them how to get their prospects trust, how to get decision makers to want to connect and how to stay engaged and establish relationships so connections will want to become clients.
CONTACT:
Kristina Jaramillo is founder of GetLinkedInHelp.com. She can be reached at kristina@gruberjaramillomarketing.com.
---
This article originally appeared in the May 19, 2014 issue of PR News. Read more subscriber-only content by becoming a PR News subscriber today.