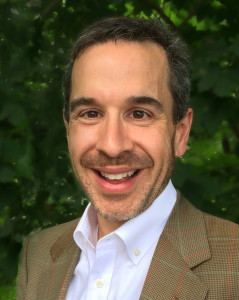 We all have them: Clients who demand the very best at any cost, with little thought to the burden they place on individuals, not to mention an agency's collective sanity. Add in soaring expectations, tight timeframes and even tighter budgets, and you can throw any semblance of work-life balance out the window, right?
Not so fast. I'm writing this during a holiday weekend while on a Sunday trip with my family that was interrupted by two clients who needed immediate assistance. Providing around-the-clock counsel is what we do, but it doesn't mean we should constantly be on call. So, how do you maintain client confidence and team sanity?
• Prioritize and postpone. Unless your scope of work was constructed to meet highly variable demands, postpone less-important tasks in favor of more-pressing needs. Be open about what's placed on the back burner; no one likes surprises.
• Pull in flex staff. I grew up playing hockey on the third line—the group that took the ice to give the high-scoring first and second lines a rest. Find your own third line by cross-training staff from other accounts who can step in and let your core team take a breather.
• Take advantage of client vacations. When a particularly aggressive client takes vacation, cut loose as well, especially during the first few days. You may need to have a team member remain on call, but throttle back the engine a bit.
• Say no. At times, you have to forego requests that will put your team into an unrecoverable flat spin. There is no reason to leave the client hanging, though; offer reasonable alternatives that can bring about similar (if not the same) results.
• Communicate long-term implications. Staff turnover is the last thing the client wants, but it's bound to happen if workloads aren't managed. Share your focus for long-term success, and gain agreement that keeping teams healthy is in everyone's best interests.
CONTACT: Mike McDougall is President of McDougall Communications. He can be reached at mike@mcdougallpr.com; follow him on Twitter, @mikemcdoug
This article originally appeared in the July 20, 2015 issue of PR News. Read more subscriber-only content by becoming a PR News subscriber today.