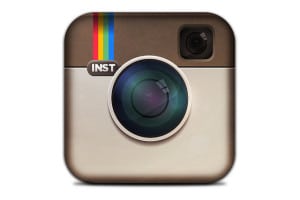 Our social media babies are growing up. Instagram celebrates its fourth birthday  Monday. In less than four years the photo-sharing service has become all the rage among consumers and companies alike.
To help celebrate the occasion, Instagram enthusiasts throughout the world gathered over the weekend as part of the social platform's 10th worldwide InstaMeet.
These are live-action gatherings of the photo-sharing service come to life: People meet up at various locales, take a bunch of pictures and then share them on Instagram, with a universal hashtag.
We fully endorse bringing social platforms and other apps into the real world. Meeting people in person gives you the opportunity to put a name to the face and take the initial communication you got online to a more personal level.
But Instagram's reason for being, of course, is tied to digital PR—and how to use pictures to communicate your message.
With that in mind, here are several tips on how to communicate your brand's identify via Instagram, compliments of Matthew Clyde, chief strategist and founder of Ideas Collide:
Storyline/message. Make me care.
Social exchange. It's about the people. Spark conversation and create a community.
Converging. Make your message consistent across your social platforms.
Planning. Create content calendars so you're always a step ahead. Don't be afraid to make last minute changes to take advantage of new trends.
Observing. This should be a daily discipline/practice. Learn from your competitors' mistakes and victories. Observe consumer interaction. Social networks are essentially enormous focus groups where you can learn the consumer's opinions on your strengths and weaknesses.
Themed content. With brands utilizing so many platforms today, it's important to create a consistent theme for your content. Constant product placement is not a theme. Your themes may vary slightly in order to fit niche audiences or specific brand products.
Inspire. Use your visual story to inspire your audience. A great example is what Sharpie has done on their Instagram page. They inspire their followers by posting images fans have created using their Sharpie markers.
Observe. Millions of people are interacting publicly online, sharing their opinions and desires. Social media is one big, free focus group. Observe interactions, trends, and messages from other brands' pages. See how their audience reacts to certain content. Learn from their mistakes and victories.
These tips are excerpted from PR News' Digital PR Guidebook.
To learn more about social media channels, register for PR News' Social Media Conference, which takes place October 9 in New York City.
Follow Ideas Collide on Twitter:  @IdeasCollide
Follow Matthew Schwartz on Twitter: @mpsjourno1