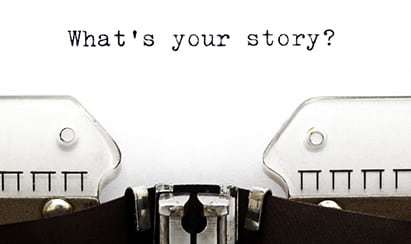 In my PR career, I have had to deal with crowded news cycles involving the 2008 financial crisis, the Pope's recent U.S. visit, a partial verdict in a major court case while I was pitching another legal story, the 9/11 attacks, and the killing of Osama Bin Laden.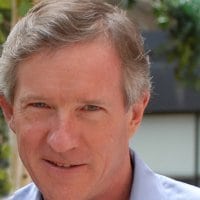 For the most part, my response has been if I knew about some of these stories ahead of my PR pitch or media outreach, I would stay away from that news cycle – unless there was a way in or a client persisted. That is my advice for other PR people: when you are faced with the likes of presidential debates, Hurricane Sandy, the Olympics, World Cup or other major continuing stories that hog the new cycle like Donald Trump, punt and wait for another day.
I've seen first-hand how a huge story can kill something you've worked on for weeks, or how it can provide an opportunity to jump into the story. At the time of the 9/11 attacks, I had a client's op-ed scheduled to run in the Washington Post but later that week the piece was killed and I had to tell the client. More recently, when Osama Bin Laden was killed, I was able to work former New York Governor George Pataki into reaction coverage on the death.  
When the 2008 financial crisis broke over a weekend with several major companies facing a meltdown, it was easy to say: let's not pitch anything during this.
Sometimes, however, the best laid plans go awry. I was pitching and distributing a legal technology release, and right in the middle of my outreach, a partial verdict came in at the fraud trial of former executives of the law firm Dewey & Leboeuf. I told the client this could have an impact on our coverage and they understood. If I had known ahead of time, I would have advised holding off.
 
When it comes to the Pope, he wins the media competition hands down. As the New York Times said in an article's headline during his recent visit to New York: "Sweet Smell of Not Today: Press Agents Wait out 'This Pope Thing.'"
The piece quoted PR people organizing an event for a new dog park in Queens, long-time PR veterans such as Mortimer Matz, and George Shea of Nathan's hot-dog-eating contest fame, an animals rights group, a pizza shop, a former mayoral press secretary and another ex-mayoral aide, and lastly, an executive at Mercury Public Affairs.
The consensus: for the most part, you can't beat the Pope in the media so don't try unless you have a good tie-in like Pope Pizza, or a local event like the new dog park. The Pope Pizza, which a New York pizza shop tried for PR purposes, probably had the best chance of any "non-Pope" story of breaking his news monopoly that day. On the other hand, those PR pros told the Times, news saturation like the Pope story can help you bury a crisis in the media when everyone is consumed with The Visit.
In my case, I had a client who had scheduled an event the day of the Pope's New York visit. The event went ahead but if I had my druthers, I would have had it another day.
Overall, there are going to be days when you can't compete with a huge story. You need to communicate that to the client and make sure they understand going ahead in that news environment would likely be a waste of resources and result in much less than desired coverage for the story they hired you to publicize.
Sometimes you can get a second chance when a major story shuts out your PR efforts. The Washington Post, for example, told me they would try to find another day to run my client's op-ed but it never happened.
I did, however, get another crack at the financial crisis – five years later. I had a client whose book on the financial crisis was published on the fifth anniversary so he was perfect for journalists looking for an expert to revisit that story. And there was no big story blocking our efforts.
For more information on working with news media, be sure to attend PR News' Media Relations Conference in Washington, D.C. on December 11. 
Andrew Blum is a PR consultant and media trainer and principal of AJB Communications. He has directed PR for professional services and financial services firms, NGOs, agencies and other clients. As a PR executive, and formerly as a journalist, he has been involved on both sides of the media aisle in some of the most media intensive crises of the past 25 years. Contact him at ablum@ajbcomms.com or follow him on Twitter: @ajbcomms