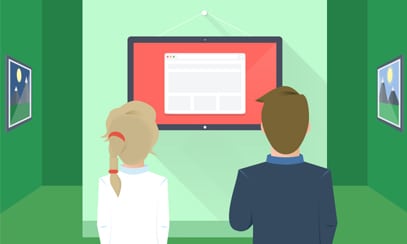 Visual content is all the rage. These days, it's become a requirement for brands and organizations to create visually appealing content on owned channels, social media and elsewhere. And for good reason—research suggests that content with relevant images gets nearly two times more views than content without images.
In an era where catching people's attention is getting more and more difficult, making your content look good is just as (if not more) important than actually having good content. But creating stunning visual content is much more difficult than it may seem, and the Internet is full of bad design and poorly executed visuals to prove it.
Luckily, even for those not fortunate enough to have full-time graphic designers on staff, there are plenty of free tools and advice out there to help you create visuals that you can be proud of. This topic will be explored in depth at PR News' upcoming Digital PR Conference in Miami, June 1-3.
Ahead of the conference, take a look at the infographic below for some help with creating attractive visuals that your audience will actually want to look at, courtesy of Quicksprout.
To learn more about creating visual content, join PR News for our Digital PR Conference in Miami, June 1-3.
Follow Brian Greene on Twitter: @bw_greene