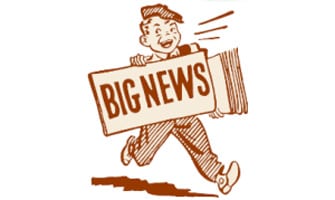 A well-written press release not only delivers essential news and information to the media but also it provides shareability, spreading your brand's message and reach to consumers. Crafting an informative, newsworthy release is essential to successful communications.
At PR News' Writing Boot Camp in San Francisco on Tuesday, Taylor Cole, director of public relations and social media for Hotels.com, and Myra Oppel, vice president of regional communications for Pepco Holdings Inc., shared some important tips on writing a press release that advances your communications strategy.
Start with a solid headline. The headline must be informative, but not too long. Longer headlines disengage readers.
Optimize with hyperlinks. A few well-placed links can improve SEO, but too many will actually sabotage your release.
Include visuals. Visual content is not just popular—it's essential.
Timing matters. Time of day can determine if your story fits into a reporter's news cycle. Day of the week can determine if a reporter even sees your release. And don't try to compete with huge breaking news stories.
Ask reporters their preferred delivery method. Email, web, hard copy? Give reporters what they want and how they want it.
Make news releases simple to use. Answer the basic questions: who, what, when, where, how, why. Write in an inverted pyramid: put the most important information first. Avoid jargon and limit the use of acronyms. If you have to use acronyms, be sure to spell them out in the first mention.
Do your part. Share your release and news angle across multiple channels, including social media. And measure, review and share your results.
Follow Taylor Cole: @TravelwithTLC
Follow Myra Oppel: @PepcoConnect
Follow Richard Brownell: @RickBrownell