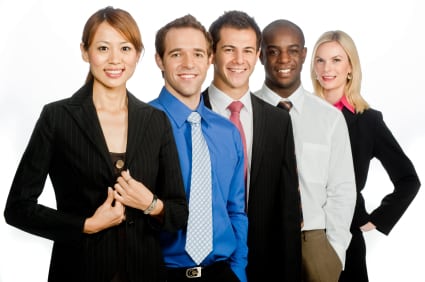 It's been widely recognized that employees are your key brand ambassadors. In a perfect world, they rush to social media to say good things about their employer and the products and services they're surrounded by daily. Alas, we're in the "real world."
How can you formalize the process to build a community of employee brand activists?
One way is to create "Social Associates" within your company who are willing (and able to) spread the word about your company on their personal networks. Richard Pesce, senior manager of Social Media Communications and Digital Media at Capital One, shared how to do this during PR News' Big 3 Digital PR Summit today in New York.
What's particularly interesting about Capital One's new Social Associates program is how successful it's been for a company in an industry that's so highly regulated. "No one's gone off the grid yet," said Pesce.
At Capital One, employees volunteer to be Social Associates and to tweet, post or pin on their personal networks musings and news about Capital One. First, though, they must go through 90 minutes of formal training.
At the training, they are given the following:
The social media policy and code of conduct
Training materials
Social media tips
Approved shareable content
Facts about the company, including what's proprietary
Reminder to be authentic, to identify self as Capital One employees
If you're thinking of launching a Social Associates program, Pesce shares these tips to relay to your new associates:
Don't try to sell
Share the company's community involvement
Talk about sports sponsorships and other partnerships
Brag about awards (i.e., Capital One employees tweeted about being named to Fortune's Best Places to Work)
Social Associates have the potential to boost your company's reputation and attract new talent. If carefully moderated and encouraged, such a program can also be an outstanding employee-retention strategy.