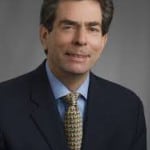 Meeting with editorial boards and reporters is a good-news-bad-news situation. The good news: the conversation is more in-depth, includes reporters and editors who know a bit more about your brand or organization and can generate multiple stories over time. The bad news: the conversation is more in-depth, includes reporters and editors who know a bit more about your brand or organization and can generate multiple stories over time.
What makes this format a great opportunity also makes it an opportunity for a meltdown if you don't prepare your spokespersons and/or C-suite executives appropriately.
The key lies in preparation for this specific forum and its unique opportunities and challenges. It's rare that you will learn of a meltdown as we occasionally see on TV.
The meltdown in the editorial board tends to show up after the meeting via a loss of credibility, poor coverage and an irritated senior executive.
Why meet with an editorial board? As the name implies, it's a great opportunity to build a relationship with the publication's leadership. You can provide insight about your company and, if the editors are objective, persuade them of your position and get more favorable coverage for the long term.
Here are several tips on how to avoid a meltdown during these meetings:
1. Not negotiating ground rules. Yes, the editorial board meeting happens in the publication's offices. And the staff likes to use the same ground rules for all supplicants.
However, you can still negotiate certain aspects of the meeting, such as when you can go "off the record," whether recording devices can be used, who will attend from your organization and topics that are off the table.
2. Going off the record. Wait, an editorial board is supposed to be off the record and for background. It is, but I've never met an editor or senior writer who wasn't looking for some news that could be verified separately.
Even if the attendees never actually use the "off the record" comment, background information can send inquiring minds into directions you don't want. There are exceptions to this rule, but be very careful to make sure that note taking stops and recording devices are turned off during the true "off the record" moments.
3. Failure to explain trends and key topics in your industry. Editorial boards expect the company spokesperson to demonstrate broader knowledge of the industry or field in which you play.
If all you do is push narrow company/organization perspectives, the questions are bound to get testier and the long-term impact will be lessened.
4. Not preparing supporting information. Whether it's a leave behind, an infographic or a key chart, use additional material that will help you make your point.
5. Not preparing for different media. There's a good chance that the meeting will be recorded and some of the video will run on the publication's website. That's fine, but prepare to do this after the interview.
6. Bridging before answering a question. There are different types of blocking and bridging responses, depending on the interview. On TV it's okay to often acknowledge an issue and bridge; however, the editorial board may require a more on-point answer before bridging.
7. Not remembering that you can "block" certain questions. Just because it's a candid discussion, doesn't mean that you have to answer all questions that reveal proprietary information. You still can't go into issues related to personnel records or litigation or products under development.
8. Failure to research the members of the board. It's not hard to find their bios, LinkedIn profiles and recent articles by reporters and editors (when they were reporters). At the very least, these outlets tell you what they write about.
It might reveal their slant on an issue. Knowing facts where someone worked before or even where they went to school, allows you to connect and make the conversation a bit more personal.
9. Not simulating the interview. Bring in a few team members, rehearse the opening comments and how to frame the issues.
10. Not coming in with key messages and stories. Sure, it's supposed to be a longer discussion and more in-depth. But any audience still is interested in your best answers, backing them up with how you developed the message along with the supporting information.
Editorial boards are more of a conversation than the typical interview. Proper preparation increases the odds of success and limits the chances of a meltdown.
CONTACT:
Andy Gilman is president-CEO of CommCore Consulting. He can be reached at agilman@commcoreconsulting.com.
This article originally appeared in the September 8, 2014 issue of PR News. Read more subscriber-only content by becoming a PR News subscriber today.