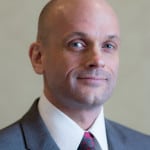 The focus for many social media programs over the last few years has been about "Reach" (e.g. followers, likes and subscribers) and "Engagement" (e.g. shares, retweets, comments). What hasn't been as easy is proving that a social media program is working. This leads to social listening, program tracking and analysis. For those PR execs at this beginning stage, here are a few pitfalls to watch for and suggestions to work your way around them.
▶ Social analytics tools aren't complete. Despite what some analytics sales reps may tell you, there isn't a tool on the market that is a complete, plug-and-play solution.
Some tools offer community management but their analytics is limited. Other tools provide excellent listening or industry research insights.
To properly manage a mature social media campaign, you will find the need to invest in several tools, not just one.
Software tools are evolving rapidly and some are beginning to include guidance in the form of predictive intelligence. They can help narrow your focus to find the most critical insights about your market, audience, etc.
But their capabilities are limited and they can't customize recommendations according to your unique business goals or campaign plans.
For the foreseeable future, being familiar with the goals of the business, campaign plans and schedule—and finding insight in the data—is the only way to achieve reports that management will find useful.
Recommendation:Plan according to analytics guru Avinash Kaushik's suggestion of investing 10% of your budget in tools and 90% in "intelligent resources/analysts (people)."
▶ Goals must align. You can't report on progress if you don't know where the business is going. Senior management must clarify the goals of the business so you can adapt your reporting to indicate if you are moving forward or backward.
Recommendation: Schedule time with senior-level managers to gain perspective on the goals and priorities of the organization in 2015. Even if they aren't specifically defined objectives, you'll at least know where to focus and how to communicate progress.
▶ Reach out beyond the communications department. Chances are, senior management's goals will include sales, customer service or other departments inside your organization.
Recommendation: Invite the sales and customer service department leaders for a cup of coffee to explore how social media might help them reach their 2015 goals.
Include the IT department leader to discuss how the data flow from social media activities can be connected to your back-end reporting systems.
Keep the dialog going to create a feedback loop, allowing you to focus on what works and discontinue activities that fail to contribute to those teams' goals.
▶ Report what matters. Google Analytics has more than 500 metrics and dozens of standard reports. Sharing every graph and chart is the fastest way to ensure that nobody pays attention to future reports
Recommendation: Only report on things that matter to the people who need to know. If you've had those meetings with senior management and the department leaders and understand their goals, you should be able to narrow the focus of your reporting.
Produce separate reports for each business unit focused on the key performance indicators (KPIs) that matter to it.
As your 2015 social media program gets going, think about what you need to share, with whom and how you will communicate.
Avoiding these pitfalls will help you mature your campaign into a sophisticated business contributor that management will recognize for its value.
CONTACT:
Mike Samec is director of digital strategy at Gibbs & Soell Business Communications. He can be reached at msamec@gibbs-soell.com; follow Mike on Twitter, @msamec
This article originally appeared in the February 16, 2015 issue of PR News. Read more subscriber-only content by becoming a PR News subscriber today.