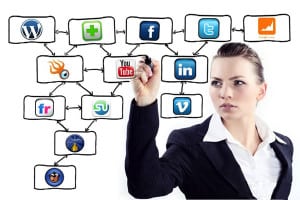 Washington, D.C.— "United Breaks Guitars." "Dell Hell." They are two of the most notorious cases of what can happen to brands when their customers express frustration about products and services via social channels.
"United Breaks Guitars," a protest song by Canadian musician Dave Carroll and his band, Sons of Maxwell, chronicles a real-life experience of how Carroll's guitar was broken during a trip on United Airlines in 2008, and the subsequent (and less-than-inspiring) reaction from the airline.
"Dell Hell" stems from a bog post, written by media by media maven Jeff Jarvis back in 2005, which shed light on the computer company's customer service problems.
The episodes were referred to during the "How to Conduct an Effective Social Media Audit" session, which helped to kick off the Public Relations Society of America's annual conference. The conference runs through Tuesday afternoon.
As social media moves to the center of marketing communications, PR pros are increasingly being tasked with how to cultivate and monetize social channels. But if social media efforts are expected to flow to the top and bottom lines, communicators first need to develop plans to audit results. Here are some of the issues to think through, via Peter Scott, VP of development, North American Veterinary Community, who gave a talk on the topic.
The strategic risks of not having a social media presence include the following challenges:
> Lack of overall social media strategy in the marketplace
> Failure to fully leverage social media to its full potential
> Inability to determine ROI on social media
> Speed of service is inadequate for consumers and employees
> Lack of resources committed to social media may have negative impact on consumers.
Scott also pointed out several challenges when working with third-party participants in a social media plan.
> Lack of control over agency relationship
> Lack of functionality on third-party sites
> Lack of business continuity on third-party sites
> Lack of control over hijacked social media accounts or fake sites
> Lack of control regarding departing employees
 What would you add to the list?
 Follow Matthew Schwartz on Twitter: @mpsjourno1