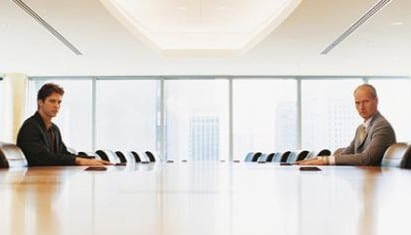 In the PR agency business, clients are the name of the game. You need to find them, attract them and keep them.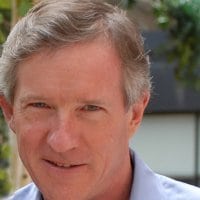 Whether you are a new or existing PR agency or a small, midsize or large agency, you should figure out your industry sweet spot and the kind of PR you can best deliver to clients. And whether you find the client on your own or through a referral, the first questions should be what are the client's PR goals and PR needs.
As a PR agency, you need to make sure you can meet those goals and deliver on those needs. And you need to make sure the client is committed to a PR program and has the budget to meet your financial needs for the account. Make sure there is a signed contract so you and the client have a clear, written understanding of the scope of the work and the responsibilities of both parties.
 
In staffing and servicing the account, think of how you would like to be treated if you were a client: with professionalism and courtesy. Get the best results you can and communicate them often and clearly in emails, phone calls, meetings and regular activity reports.
Many times a client is new to PR or had a bad experience with a previous PR agency. In that instance, a little education or explaining is needed at the start of the relationship.
As you move ahead with the client, let them know that while you are the PR expert and know the media, you are always open to new ideas. And, of course, without the timely input from the client, it is hard to get them the media that they are looking for.
Make sure that you and your entire team on the account are always in the loop with the client and reachable by the client. When there is good news on media interest or placements, share them with the client on a timely basis. In the hopefully few times that a placement does not go as well or something negative comes out of left field, share that with the client as well. They will appreciate hearing it from you and you can work with them on next steps.
The smoother and better all of this goes the chances are your contract can be renewed or expanded to include other PR services. Once one client likes you, they can always think of referring you to someone else who needs PR, or perhaps it will lead to a new project at the same company or another division at the company.
I call this spin-off business. You should always be thinking that one client can lead to spin-off business. Just like you may have gotten the original business through a referral, you might get more business that way as well.
Is the client part of a trade association? Does the client do joint projects with others in the same industry? Does it work with any government or nonprofit groups or NGOs? All of these are ripe for finding other clients or PR projects.
Once your reputation has preceded yourself, market it. Use a client's references in marketing, with their  approval, and put it on web sites and social media channels, if applicable and authorized.
Success breeds success. If you keep getting clients good press, more will come.
Ask the client out to lunch from time to time. See how they are doing, see how business is going and see what else you can do for them. Try to become more than a PR person or a PR agency; try to become an adviser wherever and whenever you can.
Doing PR for a client is more than just getting them good clips. It is about understanding their business and helping it grow. At the same time, you are helping your own PR business grow and remain stable as long-term stable clients mean potentially less time you need to spend doing your own marketing.
Andrew Blum is a PR consultant and media trainer and principal of AJB Communications. He has directed PR for professional services and financial services firms, NGOs, agencies and other clients. As a PR executive, and formerly as a journalist, he has been involved on both sides of the media aisle in some of the most media intensive crises of the past 25 years. Contact him at ablum@ajbcomms.com or follow him on Twitter: @ajbcomms