With fall approaching rapidly, it's time to start thinking about making strategic hiring decisions. And since digital and social media are continuing to be a large part of the PR professional's daily duties, we asked several communications professionals to provide insight about best practices for assembling a digital team. While they all preferred candidates experienced in digital and social media communications, lack of experience was not a deal breaker. As one team leader told us, "Social media isn't that old and is changing so fast. Nobody can have that much experience." In addition, they felt that social media could be learned, but other critical qualities—curiosity, storytelling instinct, integrity and initiative—can't be.
Howard Mortman, Communications Director, C-SPAN
1. Fluency in Social Media/Eagerness to Explore: Not only should the candidate have knowledge and experience with various social media platforms, Howard Mortman emphasized the need to find staff who will be curious about emerging platforms. "Our philosophy is that we need to go with the conversation, rather than hoping the conversation comes to us," he said. A few years ago the conversation was on message boards, today it's on platforms. "That's why it's good to have someone who will always be curious about the [newest] tools."
2. A Discriminating Attitude Toward Platforms: While Mortman values communications using a range of social platforms, he also believes it's critical to find people who can recognize which platform[s] will be right for the brand and can tailor messages for specific social media channels.
3. Have the Demeanor of a Joiner: See #1 above. Sometimes you begin the conversation, more often you are joining it, Mortman said, "so you need to have people on your team who will join the conversation, but do so respectfully. In our case, we have no editorial voice of our own and we don't express an opinion, during our programs or on social media. Our job at C-SPAN is to provide basic information so people can form their own opinions." This leads to #4.
4. Passion: "Look for someone who believes in your mission" and will enjoy using social media within the bounds of that mission. "For us, we don't use flamboyant language," which often is the norm on social.
Notes: C-SPAN is a heavy user of digital technology and has digitized its entire library, which is available to the public. Keeping with C-SPAN's mission, Mortman values communicators who have a penchant for news, history, political history and current events.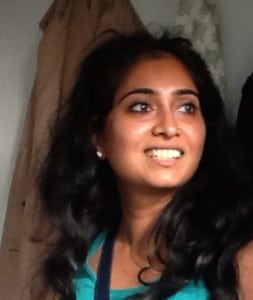 Veda Banerjee, director, communications & digital marketing, Golden Gate National Parks Conservancy
1. Test Them: Banerjee gives candidates tests that include several scenarios and asks them to show how they would publicize a project or event. What platform(s) would they use and why? How would you use each platform? How would you use visuals?
2. Seek Good Curators/Storytellers: Much of the social communications job is curating copy, Banerjee said, so "I look for people who will be good curators." About storytelling, she says, "I can't teach people to be storytellers; they need to be curious and interested in telling stories." How does she test for this? "I ask specific questions about what books they are reading, the five blogs that they check every day, the TV shows that they watch that they think are well written." She also tests writing skills.
3. Team Players: At Banerjee's shop, members of the team must reach out to team members at other offices. "I want someone who is going to be responsive…[knowing this about a person] is a gut feeling." You also need to ask if the person has worked on a team or alone. If alone, ask whether or not they reached out to co-workers and how they did so.
Notes: Banerjee always asks about a project that worked and one that bombed—a tweet, for example. Did the candidate delete the tweet or leave it up? What did the candidate learn from the experience? Did he or she experiment with something as a result? "This leads to a discussion about metrics and analysis."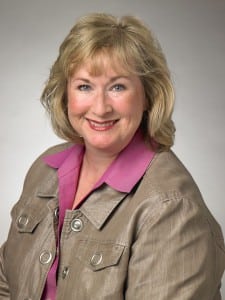 Linda Rutherford, VP, communications & outreach,
Southwest Airlines
1. Find Digital Natives: Team members must be comfortable on digital platforms and experimenting with and eventually using any new channels that are developed.
2. Find Utility Players: You should seek people who are comfortable tweeting, editing video, taking pictures, writing a press release and helping executives prepare for an interview. Fortunately colleges are turning out generalists, Rutherford said.
Notes: The Dallas-based airline took a calculated approach to social media. In 2013 it decided since social media would touch the entire enterprise, representatives of various parts of the company, including communications & outreach, technology, customer care, loyalty programs and marketing, should oversee it. Southwest created a hub & spoke model to steer social media. The next year was devoted to getting senior buy-in of the organizational concept and funding. Additional staff was put in place during 2015. From this process, Rutherford has the following tips:
1. Get Senior Executive Buy-in: While the C-suite is warming to digital and social, some members have yet to fully understand the business case. "Slow down and explain it, " Rutherford said. "Don't think like a communicator, think as a business person." Southwest's social steering group is appropriately known as the Social Business Executive Steering Committee.
2. Get Off the Island: "Wear your enterprise hat, not your functional hat," she said. Think of ways to make social integral to the business, not just as a communications tool. For example, Southwest uses Twitter for real-time customer care, which has translated into substantial savings.
3. Challenge the Status Quo: Social can be disruptive. Use it to sell your product in different ways.
CONTACT: Howard Mortman, hmortman@c-span.org; Veda Banerjee, VBanerjee@ParksConservancy.org; Linda Rutherford, Linda.Rutherford@wnco.com
This article originally appeared in the August 17, 2015 issue of PR News. Read more subscriber-only content by becoming a PR News subscriber today.