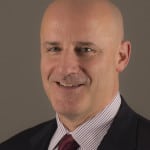 Social media has become a critical component of any comprehensive investor and public relations program conducted by a publicly traded company. A company without a well-defined and properly implemented social-media program is passing up an opportunity to disseminate its story to the widest possible audience.
In essence, capturing a potential investor's attention is about telling a company's story to a broad and interested audience. Shareholders are the foundation of any publicly traded company, and communicating with them has changed dramatically because of the Internet and the social Web.
Historically, management would meet with major institutions, major shareholders, pension funds and money managers and occasionally agree to take calls from retail brokers and individual shareholders, which were screened by the advisory team. Now, with one in four people using social media in 2013—and 27 percent of Americans' time online being spent on social networking sites—IR/PR programs are being reexamined.
These days, earnings and filings are available immediately and investors have real-time access to company news and events. With the rise of social media, retail investors are provided with the same information as the pension fund manager and the sell-side analyst, and now have the ability to comment publicly on what they think of the company. The social media newsroom has been born as an overall destination for all stakeholders.
According to 4Q Web Systems, 52 percent of institutional investors use social media as part of their research process and 63 percent of institutional investors believe social media will become increasingly important to them.
Twitter, Facebook, LinkedIn, Pinterest, Instagram and YouTube are the tools of today's publicly traded companies and using these tools to keep information current and the various stakeholders engaged is paramount.
SWITCHING CHANNELS
The growing influence of social media is fundamentally changing IR/PR.
Twitter has become a must- have resource for management because you can link, retweet, add images, add video. The potential outreach is enormous. A great place to start building your Twitter content is earnings calls and conferences.
A simple tweet of 140 characters allows management to begin the conversation and engage stakeholders.
Others will follow management and very soon a large group of new and old stakeholders will keep the financial buzz alive for the company. Tweeting at financial-related conferences helps a company extend the interest.
Despite focusing on business communications, LinkedIn is a resource that many companies are not using to their fullest potential. This is the "go to" site for corporate information.
Putnam Investments found that 75 percent of financial advisors use social networks for business purposes and 95 percent of them use LinkedIn for business purposes. Companies need to curate content that will interest a wide audience and link to other groups that align in synergistic ways.
Pinterest, Instagram and video help to visually underscore a key component of a company, whether it is a product, presentation or representation at a conference. Used properly, these social media tools can provide a snapshot of your company's IR efforts.
SPREAD THE WEALTH
Social media is a critical tool during a financial-related crisis. Real-time updates enable brands and organizations to keep shareholders apprised of how a situation is playing out and what management is doing to neutralize or contain it.
Regulatory agencies, such as the SEC and the FDA recognize the importance of social media and have issued guidelines on how social media can and cannot be used.
But the guidelines are moving in fits and starts and PR pros have to be careful that they don't breach any protocols.
Perhaps most important, social media is a better tool in the advisory toolbox. It enables stakeholders of all types to learn and interact with companies throughout the world.
It enables companies to market their story to an endlessly expanding audience and generate almost double the marketing leads of direct mail, telemarketing or any other marketing channels.
Companies without a defined social media strategy that accounts for IR/PR are not keeping pace with the competition and, ultimately, leaving money on the table.
Social media is slowly creeping into the core of marketing communications for most every company and organization. But for publicly traded companies social media must be helpful to all stakeholders.
Companies often address investors and journalists, but there as so many other stakeholders: patients, consumers, care-givers, key opinion leaders, advocates, politicians and regulatory specialists, and social media must be useful to all of them.
CHANGING TUNES
Investors want information. They want to know that they are putting their investment dollars into the best companies with the most promising stories.
Institutional investors have employees dedicated to finding the best story, but the retail investor must research numerous companies to find the most compelling investment stories.
Social media is a platform for interaction among people in which they create, share and/or exchange information and ideas in virtual communities and networks.
CEOs use it to tell their story, increase awareness and position themselves as thought leaders in their respective industry.
Social is about interactions and being a part of a community, with stakeholders having common interests.
With social media, and the democratization the Web provides, each and every shareholder has the ability to be an active part of this conversation. IR/PR programs must engage them.
Regulation and Social Media
The FDA has issued a series of documents on using social media; however, PR pros must remember that the guidelines are evolving and not final. Here are several tips on how to navigate the terrain, which could easily apply to other communicators who work in highly regulated markets.
▶ Social media has evolved into a necessary component of post marketing review by the FDA; therefore, social media that pushes the boundaries of product marketing may face FDA review.
▶ All product promotional interactive social media sites must be submitted to the FDA according to their post marketing requirements.
▶ The FDA takes all product promotion very seriously and companies must be transparent and disclose their involvement on third party product sites by clearly identifying employees or third parties acting on behalf of their company, so check the IP address you are posting from.
▶ The FDA requires that product social media communications must be properly retained and archived in formats that retain interactive links.
▶ Third-party websites are subject to post marketing review by the FDA and appropriate paperwork must be submitted.
▶ Use your corporate Twitter account to rapidly respond to misinformation disseminated by independent third parties concerning FDA-approved or cleared products, which contradicts FDA approved label and risk information.  —J.R.
CONTACT:
Jeff Ramson is CEO of PCG Advisory Group. He can be reached at jramson@pcgadvisory.com.
This article originally appeared in the October 20, 2014 issue of PR News. Read more subscriber-only content by becoming a PR News subscriber today.