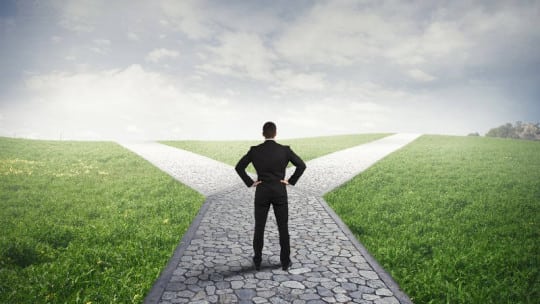 "The biggest takeaway I have for you today is to go to Google's Analytics Academy," Google's Louis Gray, senior program manager, Google Analytics, said during "How to Make Google Analytics Work for Your Brand" at PR News' "Google for Communicators Workshop" in Miami Beach, June 6. (As a journalist you have to love speakers who write the lead sentence of your story for you. More props to those speakers who do it at the beginning of their talk.)
The Academy is a free, online site that will help neophytes and Google Analytics veterans learn the best ways to track the consumer journey at various stops and on multiple platforms, Gray promised. Being intimate with the customer journey has become part of the PR pro's job. Gray paraphrased a former boss who said there only are two kinds of employees: those in engineering and those in sales. "PR people are in sales," Gray said.
Why is it important to follow the entire consumer journey? Because of the multiple touch points available today that influence the consumer decision to take an action, Gray said. "Is it the first touch or the last touch" that influences the consumer to act? "It's all of them, and we can show you how" to track them, Gray said. While the full journey is critical, Gray added, "We are not doing away with the session-based approach," where individual stops on the consumer journey are tracked.
One way to follow the consumer journey, Gray said, is through the User Explorer, a Google tool debuted earlier this month. Found in the Audience tab, it allows users to follow a consumer's path across multiple touch points.
While regular checking of campaigns is the recommendation of many PR pros, Google has released a mobile app that does some of the work for you, Gray noted. The app literally sends a message to the user when there's a spike or significant drop in activity on their campaign site, Gray said. By the way, Google is finding Google Analytics is very busy on Mondays, when people are checking activity, but on the mobile side, it's finding there's a flurry on Monday evenings, as they check campaigns before they go to bed, Gray said.
But first things first: it's critical for PR pros to agree on business goals and objectives before a campaign begins, both Gray and Semih Pala, web analytics manager, Zumba Fitness, said.
Once that's been done, it's time to set up tags for aspects of the campaign. Tags follow the consumer, tracking the journey. Without tagging in place at a campaign's outset, a campaign can't be measured, Pala said. "No tag, no data" was his pithy summation. In addition, "tagging is the only way you'll be able to analyze [campaign] data and provide insight," Pala said. Gray added, the savviest marketers use data to provide insights. Fortunately, Pala said, learning to tag aspects of a campaign is fairly easy.
Follow Seth Arenstein: @skarenstein