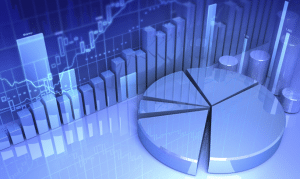 The transformative nature of big data and analytics—and how they impact PR and communications—took center stage Wednesday at the inaugural Chief Digital Officer Summit, hosted by Time Warner.
One session, titled "From Insights to Engagement," focused on how companies and organizations are using data to gain a deeper understanding of customer engagement.
For PR and marketing executives, regardless of the sector, half the battle may be in developing a strategy for the sea of data they collect from myriad media channels, whether it's social analytics, Web analytics or the numbers gauged from more traditional media platforms.
"The amount of data is interesting and scary at the same time," said Ganesh Bell, chief data officer and general manger, commercial software and analytics, at GE, who added that companies need to acquire customer partners to "co-innovate and co-create" when it comes to harnessing all the data.
He said his division has three components revolving around data: digital effort; how the unit creates products and services; and how the products and services "arrive" through digital engagement.
One consensus on the panel was that brands and organizations have to be more adept at discerning how data can help drive the overall mission and rely less on gut check.
"Where I start is with culture, meaning how we make decisions based on the data," said Ben Edwards, VP, global communications and digital marketing at IBM Corp. "This is a transformation you see everywhere. Professions that formerly relied on intuition and implicit knowledge and expertise are confronted with new practices and methods that are empirical in nature, so communications is now different."
Despite big data being a topic of intense interest, it still presents a serious challenge for the roughly 700 people working in PR and communications at IBM.
"I look at what they send around as evidence of the value they bring, and a lot of it is still volume-based," Edwards said. "It's about external media and how we influenced this or that reporter, and they send around press clippings. Media being what it is today, these are very long lists and I couldn't tell you the value of it. "
Edwards said there are two key questions he is increasingly asking of communicators: What is the actual value a PR professional is delivering via data and how quickly does a company respond to data?
"It's one thing getting marketers to be responsive to the data, it's another to getting them to act on it in the right sort of time frame, given the way consumers want to interact with brands," he said.
Last year IBM developed a dashboard to assist its top 300 executives in adopting social media internally. The effort is designed "as a way of engaging their teams, which is kind of a profound cultural transformation for a group of 50-to-60 year-olds who've led in a particular style for a long time," Edwards added.
The dashboard features a leaderboard, with an analytics score from 1 to 100, measuring PR executives' reach and amplification within their own teams. IBM started to publish the results monthly and send them to the Chairman. The response? "Electric," Edwards said.
Follow Matthew Schwartz on Twitter: @mpsjourno1