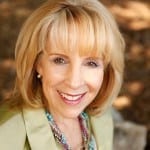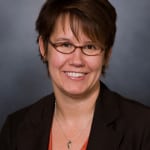 Chances are you're brainstorming communication challenges when the conversation turns to using mobile to connect with a particular stakeholder group. Whether for internal or external audiences, putting information and tools into the palms of your customers' or employees' hands seems to be a requirement. But is an app the best solution?
Josh Rochlin, global business leader for Mobile Customer Engagement at IBM, said that it's key to focus on the customer and what matters for them. "Customers are channel agnostic," he said. "It's all about their journey. Many won't download your app but encounter your brand on the mobile Web."
Data from Google indicates that 48 percent of mobile consumers start with search and only 26 percent turn to branded apps first.
While developing a mobile solution is likely necessary for your brand, custom app development is not the only option.
"Be brutally honest about your requirements," said Aaron Strout, leader of the technology practice at W20 Group. Understanding what you're trying to do will help determine if a native app is necessary or if the needs can be addressed via mobile Web or a white-labeled product.
In the case of Sharp's Mary Birch Hospital for Women & Newborns in San Diego, partnering with Customized Communications Inc. (CCI) to buy an off-the-shelf app branded with the hospital's name and logo proved to be the most expedient and cost-effective way to meet the demands of its patients.
"We held 'sensing sessions' and clearly heard that new moms want information at their fingertips wherever they are," said Ellen Fleischmann, RD, RN and director, maternal infant services and support programs.
Nicole Giangregorio, manager of Women's Support Programs, added: "Our goal was to help our patients track pregnancy through their infants' first year of life."
The app allows the hospital to push notifications and links to hospital-sponsored educational programs and short 3D videos.
This kind of "white-labeled" app, meaning the name and content is customized for a particular brand, is not available in iTunes or Google Play stores, which prohibit having one app with multiple brand names.
Instead, Sharp's Mary Birch provides patients with a unique URL and QR code for downloads from the CCI enterprise store.
Here are tips from Strout and digital agency HYFN for building a plan for mobile that meets your stakeholders' needs:
1. Research. Consult existing mobile data. Are your employees/customers accessing your Web content via mobile devices? What are they looking for?
2. Requirements. Be clear about goals, target audience, benefits and information you're trying to convey.
3. Budget. Can you afford an app? Think beyond development costs. Factor in testing, marketing and maintenance.
4. App or mobile Web. Can needs be met on the mobile Web or is there an already-existing option used by similar organizations you could rebrand?
5. Native functionality. How will you take advantage of the native functionality of the device (e.g., camera, contacts, GPS)?
6. Connectivity. Where will your users need to access the app? Do they need to be online or able to access information offline?
7. Security. If building for employees, does the app need to be kept behind your firewall?
8. Road map. Think about how the product fits into your overall digital road map: Will it interact with existing web properties? Can existing infrastructure support anticipated usage?
9. Development. Identify the right partners for development. Will you work with an in-house team or external developers?
10. Testing. Before launch, test the app with your end-users.
11. Maintenance. Allow for incremental updates and add features as requirements change.
12. Data. After launch, evaluate downloads and user feedback. Expand marketing and/or update the app as necessary.
With so many communication platforms, it's critical to identify upfront if an app is the best way to meet your stakeholders' needs, while building brand equity.
CONTACT:
Diane Gage Lofgren is senior VP of marketing and communications for Sharp HealthCare in San Diego. Follow her on Twitter,@dianelofgren. Holly Potter is chief communications officer for the Gordon and Betty Moore Foundation. Follow her on Twitter, @htpotter.
 This article originally appeared in the November 24, 2014 issue of PR News. Read more subscriber-only content by becoming a PR News subscriber today.