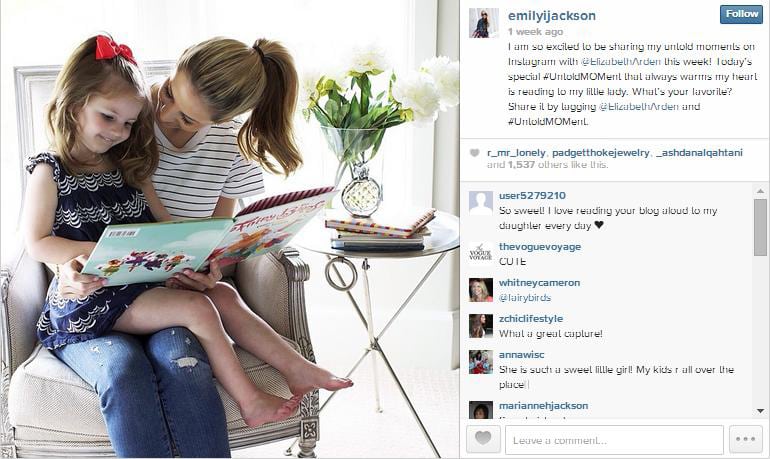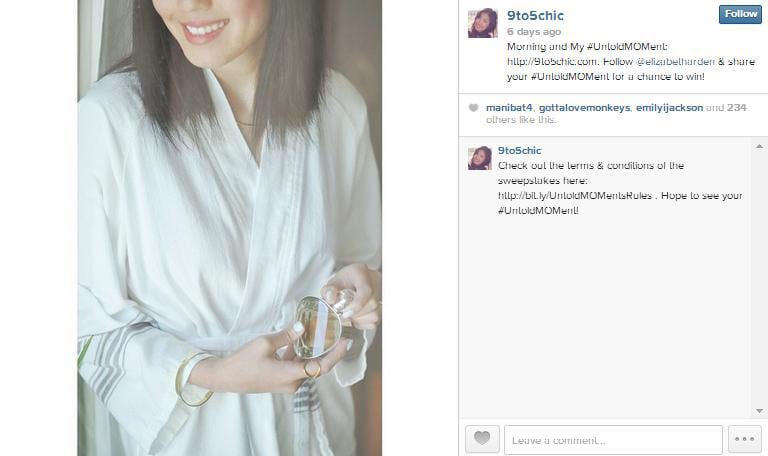 It's hard to distill what an influencer does into a one-size-fits-all formula. Their exact roles and responsibilities can vary from campaign to campaign. No matter the capacity, utilizing influencers can make or break a socially focused communications effort.
Influencers prove their worth time and again on social media initiatives. Their ability to expand the reach of messages beyond a company's owned channels can open up whole new worlds to communicators. The challenge is finding the right influencers for your audience. Once you've zeroed in, the relationship can be truly symbiotic.
Elizabeth Arden found this to be the case in their work with PR agency Lippe Taylor and influential Instagrammers in support of its UNTOLD fragrance.
Looking to break into a new and engaged audience on Instagram, Elizabeth Arden and its agency partner sought out two influential "mommy bloggers" with active followings on Instagram to help spread the word about their "UntoldMOMent" initiative.
The campaign focused on celebrating the untold story behind every woman by encouraging women everywhere to share their special "MOMents" with the mothers in their lives on Instagram. At the center of the initiative was one blogger's takeover of Elizabeth Arden's Instagram account, where she showcased her untold moments as a mother.
In orchestrating the takeover, the partners reached exponentially more eyeballs by having the blogger encourage her fans to follow the Elizabeth Arden Instagram handle and submit their own moments throughout the campaign. To further incentivize engagement, the blogger hosted a sponsored giveaway post, giving her followers a chance to win the fragrance by submitting and sharing photos on Instagram.
Because of Lippe Taylor and Elizabeth Arden's work with influencers, the "UntoldMOMents" campaign scored over 2 million social media impressions. By the end of the weeklong campaign, the Elizabeth Arden Instagram account grew by almost 700 followers and saw 7,000 engagements. The campaign was awarded a 2015 Social Media Icon Award by PR News.