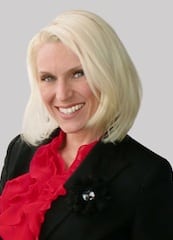 Linda Musgrove
Being apprised of current trade show trends can make the difference of being recognized by the media or not being noticed at all. Similar to exhibitors seeking to make the biggest splash at a show, trade show media is contending with the challenge of covering the biggest splash or story as well as seeking alternative angles to cover. Secondary and spinoff stories quite often involve new techniques, approaches and tools that exhibitors are utilizing.
In order to receive PR/media coverage and achieve overall trade show success, exhibitors need to, above all else, stand out—especially in a strained economy when the pressure to outshine the competition is at an all-time high. Staying abreast of current trade show trends will ensure an exhibit reflective of a forward-thinking, newsworthy company that is in tune with the market.
Some of the following trends are costly while others are small investments that can have a big PR impact.
Bubbles
Bubbles can be an affordable way to catch attention and create booth buzz. Materials and equipment can be rented or purchased, providing exhibitors the option of more economically managing the components on their own or the more costly yet hassle-free alternative to have the special effects fully managed by an outsourced outfit. While clear, traditional bubbles can be magical and nostalgic, beware of spin-offs and gimmicks. Although color bubbles matching a company's corporate color scheme sound good in theory, they can be risky due to the fact that the dye/chemicals used to colorize the bubbles often leave stains or film on materials, flooring, furniture and clothing when they inevitably bust upon impact. Bubble machines and materials can start at around $450 and work their way up to more extravagant costs depending on bubble size, volume and frequency.
Phone-Charging Stations
Recharging stations can be a veritable electronic oasis amidst an attendee's exploration through endless aisles of products and services. This feature, a courtesy most established at hi-tech shows but becoming increasingly more mainstream, offers visitors the convenience and luxury to refuel their communication devices and peripherals while drawing traffic and creating goodwill towards an exhibitor.
Many exhibitors will offer booth visitors the option to securely leave their electronic device to be charged while circulating the exposition hall by signing a simple liability release in exchange for an ID/reference number of the gadget. This almost guarantees the exhibitor double (drop off/pick up) exposure of their booth at the very minimum. And for those who stand and wait while their gear is getting a power boost, the exhibitor has a captive audience.
Photo Booths
Photo booths, reminiscent of the festive nature of amusement parks and state fairs, not only create a traffic-drawing booth buzz but also can serve as a powerful marketing tool when an exhibitor customizes the photo printouts, CD's and booth with their logo and Web site.
Photo booths are available for both rental and purchase and offer an extensive variety of mementos from the traditional black & white photo strip to full-color portraits, CD's with electronic files of the shots, photo cubes and more. Some more sophisticated machines even offer lead-capturing and data-entry features.
QR/Two-Dimensional Codes
A QR Code is a two-dimensional barcode derived from the "Quick Response" concept and is designed specifically for the ever-expanding market of smartphone users. Exhibitors can electronically produce QR codes directly associated with their trade show exhibit and related events and promotions through specialty technology companies easily found online. Most commonly scanned off a business card, table-top sign, banner or other literature by a QR code reader on a smartphone, the phone's browser will be directed to the programmed information embedded within the codes.
This information can be anything the exhibitor wants to highlight, from sales promotions and coupons to events as well as basic exhibit location, product description and presentation schedule. QR codes basically serve as links offering the exhibitor a user-friendly, hassle-free manner in which to direct an attendee to information forgoing the usual circuitous and more time-consuming manner in which information is located online. In an effort to increase booth traffic and networking as well as enhance lead management, some show producers are starting to use QR-type codes for exhibitors and attendees to exchange information while some others offer prizes for those with the most scans at the conclusion of a show.
iPads and Tablet Devices
Since the introduction of iPads and PC tablet devices in the last few years, they have flooded the trade show floor due to their multifaceted usage, which includes a lead-capture device, literature distribution by sending electronic collateral immediately to prospects, mobile product demonstrations in high definition throughout the show location and for games and prizes associated with the booth and the show. They are also increasingly becoming the prize of choice by show producers.
Other benefits of such devices include moving with ease from application to application (LinkedIn, Twitter, Facebook, dictation, etc.); continuous wireless capability, an extensive 11-12 hour battery life (although, always keep your charger handy) and interactive presentations as all exhibitors are competing with the ever-present chronic smartphone users. Additional tablet hardware enhancements hitting the market include mounting units, counter inserts and swivel presentation stands.
Other trends include "going green," an environmental initiative that many other trends support. Other, less commonly seen trends are exhibitors offering shoe polish stations, video games, 10-minute mobile massage sessions and 3-D presentation screens. One thing is certain: stay tuned, as there is always another groundbreaking trend around the corner, and the media is always watching to see who's got "it."
Linda Musgrove is the founder and president of TradeShow Teacher, a trade show management firm based in South Florida. Follow her on Twitter @tsteacher.