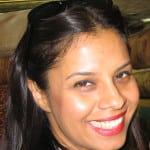 If you work in PR and have yet to harness the power of community, alarm bells should be going off in your head. More and more, the job functions of the public relations pro are being passed along to community managers and those catchall mavens, "marketers." And "PR" gets relegated to the media relations bucket, where securing "ink" becomes the be-all and end-all of the discipline. I am not one of those practitioners who believe that media relations is passé.
Far from it. But the danger in using a solely traditional approach for media relations today—where the media landscape is changing with every blink of the eye—is that we run the risk of losing out on potential earned media opportunities that could be generated by and from our communities, and that could have a very real impact on the outcomes we are trying to generate.
PR pros can learn a lot from SMAC! Sock Monkeys Against Cancer, which successfully energized and motivated its community to successfully "pitch" a crowdfunding campaign to get the company off the ground.
Here's the story: Her mother's battle with lung cancer—and the comfort she derived from hugging a pair of sock monkeys when she felt alone—gave company founder Jennifer Stauss Windrum the idea.
(Full disclosure, I was one of the early SMAC! community members.)
Why not create a social good company that would produce and sell "philanthropic monkeys" to provide tangible support to those people battling cancer, reminding them that no one fights the disease alone.
THREE-LEGGED STOOL
SMAC! didn't just happen overnight, though. To chronicle Leslie's (Jennifer's mother) fight against lung cancer she and Jennifer started blogging about it, sharing her story via social networks.
In addition to raising money for lung cancer research, they saw it empower others who are suffering from the disease and started sharing their experiences as well.
A community was born, and it was this community Jennifer turned to when she decided to launch SMAC! a few years later.
She brought community members into the planning for the company, the design of the sock monkeys, the naming of the monkeys.
They got to know her, each other, Leslie, and her dreams for the company. And it was because of them that the crowdfunding campaign worked as well as it did, not to mention the media it garnered across a range of outlets, from Omaha (where Jennifer lives) television, to the Huffington Post.
What can PR pros take away from this story?
1. Seed your community as early as you can. Keep them informed and engaged. Work hard to really make it a community, which means you should not grudge the time or effort that goes into it. Now, if there is not an immediate financial return to your community-building efforts, it can be hard to justify this, especially if your company hasn't tried this approach before.
So think about setting some benchmarks, initial goals and how you will track and measure your efforts, so that your community isn't closed down before it's had a chance to get rolling.
2. Bring your "influencers" into your community. The beauty of connecting through social media means that you can bring these "influencers" right into your community.
And when they are invested in your cause, or campaign, as community members, they are far more likely to help you get the word out how and when you need it.
3. Treat your community like the media. Because the truth is, many of them are the media. Bloggers can be just as influential, if not more so, than some traditional media outlets. They have engaged communities, and audiences, whom they can often successfully energize to take action (which is ultimately what you want, right?).
And, often, traditional media will pick up on stories that are trending in social, or give more credence to pitches when they see them backed by communities (because they know those communities, in turn, will help share their stories when they run).
This might be one of the most exciting times to work in public relations, thanks to social media. Make the most of it, or some other marketing discipline will.
CONTACT:
Shonali Burke is president-CEO of Shonali Burke Consulting. She can be reached at shonali.burke@gmail.com.
This article originally appeared in the October 6, 2014 issue of PR News. Read more subscriber-only content by becoming a PR News subscriber today.