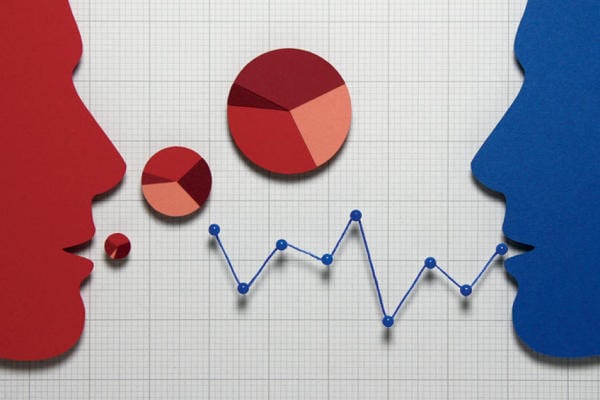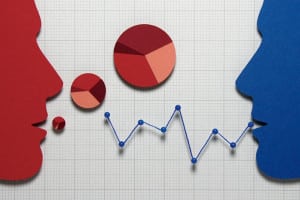 B2B companies often get a bad rap for not taking full advantage of their data to create compelling content.
But while they may not be as far as along as their consumer counterparts in how to harness data, a growing number of B2B companies are starting to boost their efforts to use data to inform their content creation.
Below, senior communicators and researchers from the B2B sector share tips for how to leverage data insights for news opportunities, content marketing and audience engagement.
Carol Gstalder, senior VP, Nielsen, reputation management & public affairs:
To successfully deliver on communication objectives, maximize media exposure and engage targeted stakeholders, we've found a few best practices for B2B communication leaders:
Proactively define plans for thought leadership.
Coach the communications staff on how to successfully leverage research for public release.
Brainstorm "dream headlines" to help crystallize messaging, determine key objectives, and identify metrics for success.
Apply a pragmatic and rigorous research design and data collection method, one that withstands the scrutiny of the media.
Use the results internally and externally, from press releases, conferences and trade shows to sales and marketing materials and employee education.
Caroline Japic, CMO, Tidemark:
While data is crucial for identifying trends, I still think there's nothing more powerful than the human-interest angle. That's why I continue to believe in leading with customer stories, combined with trend data and Return on Total Investment data.
There is nothing more impactful than the voice of a customer sharing his/her personal experience with your brand. In a recent Fortune article, an insurance agency customer spoke about the challenge of re-engineering business processes and showed how using analytics software significantly reduced the amount of time needed for budgeting.
We measure all our PR activity, including share of voice, social media volume and interactions, message pull-through and lead flow. I will continue to use as much data as possible to prove points we are sharing with journalists, but I'll always bring my customers cool human-interest angles.
Denise H. Senecal, market research manager, Pepco Holdings Inc.:
Our research includes telephone polls, focus groups and online ad testing. We include a variety of stakeholders and customer segments to be sure we are providing the information they need.
Our Washington, D.C., area electric utility, Pepco, in 2010 embarked on a long-term reliability campaign, with $5 billion in investments to upgrade technology and improve service.
To ensure our stakeholders know about the initiative and the reliability improvements, we conduct research to measure awareness, test messages and evolve the campaign.
Our robust testing provides insight into the images, words and data that we should use to inform our stakeholders and, ultimately, impact favorability.
The content above is an excerpt from the April 20, 2015 issue of PR News. Read more subscriber-only content by becoming a PR News subscriber today.
Follow Matthew Schwartz on Twitter: @mpsjourno1