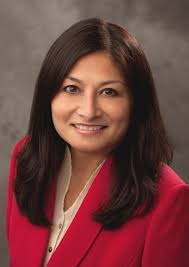 To meet the demands of professional audiences that want information on technical topics, B2B companies must connect with shareholders emotionally to stand out. Visual storytelling is an ideal way to connect on a human scale—the people, their challenges and triumphs associated with B2B brands. As new visual platforms emerge across digital and social media, B2B communicators are starting to expand their repertoire of narrative skills.
Story assets that include video, animation, photos, Illustrations and charts are being packaged in more sophisticated ways. For a look at visually impactful campaigns, we turn to a trio of B2B communicators who share their experiences blending the art of storytelling with the science of their industries.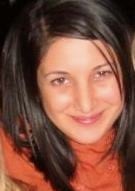 Since IBM has a huge global workforce that's active on internal and external social networks, its communications team has a "share everywhere" strategy that begins with creating social storytelling assets. In March 2015, for example, IBM and The Weather Company announced a partnership to bring advanced weather insights to businesses. Since the news had definite appeal—who doesn't care about weather?—IBM decided to try something different. It created the #WeatherMeansBiz animated series, which can be viewed on the IBM and Weather partnership site, or the IBM Vine account.
The Vines were a playful way to convey a serious topic, showing how weather influences the way we work and live. They also highlighted similar findings about how weather touches emergency management, retailers, and energy and utilities. It worked: the animated series was looped nearly 200,000 times, had more than 1,000 shares on Twitter and was picked up by high-traffic sites, including Mashable and its 146,000 followers. Elements of the series were shared tens of thousands of times on IBM's social channels, both inside and outside IBM's firewall.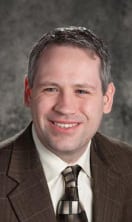 The Dow Chemical Co. recently worked with the Global Public-Private Partnership for Handwashing with Soap (PPPHW) during Global Handwashing Day, a successful effort in raising awareness of the importance of handwashing with soap and water. Dow was a natural fit because its proprietary technology helps make soaps more affordable, last longer and feel better on the skin.
To support the PPPHW cause, Dow executed a campaign leading up to Global Handwashing Day, which included creation and promotion of an infographic explaining the steps to properly wash one's hands.
Dow distributed the infographic to home and personal care trade media, as well as through our social channels. Posts that included the infographic were the highest performing of the campaign, garnering more than 40,000 impressions on LinkedIn, reaching more than 3,500 people on Facebook with 160 likes and generating 16,000 impressions on Twitter. For an added boost, Dow also created a sponsored update on LinkedIn, yielding nearly 3,000 additional impressions from targeted audiences.
Dow believes it is important to work with brand owners and coalitions to support worthy causes. By showcasing the power of science and collaboration via visual storytelling, Dow was able to show how its technology has brought a life-changing hygienic product to those in economically challenged regions.
Construction can be complicated. At Balfour Beatty Construction (BBC), we build complex structures from the Space Needle in Seattle, known as the "400-Day Wonder," to Parkland Hospital in Dallas, the nation's largest hospital built in a single phase. There are lots of complex processes and technologies we leverage, and sometimes the stories behind the structures we build are challenging to tell.
BBC's website was launched more than five years ago—ancient in the Web world. One of the company's first priorities when I joined one year ago was to build a site that tells the BBC story more effectively. BBC knew this project would take 12-18 months. What could it do in the interim to move BBC's brand-strategy forward?
Enter a content aggregation tool, LookBookHQ, which BBC used to create simple, visually appealing microsites on topics our clients care about. While the website is being built, BBC used microsites, such as one on building information modeling (BIM), and another on a book co-authored by the company on workspace design and construction.
While the website is being built, these microsites have been fantastic tools to engage stakeholders. The BIM and Innovate Space campaigns resulted in 1,643 content clicks, with average time spent between three and five minutes. They generated six solid leads for BBC's business acquisition team. And, BBC will be able to incorporate them into its new website.
CONTACT: Mary Buhay, mbuhay@gscommunications.com; Jacqueline Chen, jchen@balfourbeattyus.com; Vineeta Durani, vineeta.durani@us.ibm.com; Dwayne Roark, djroark@dow.com
This article originally appeared in the July 20, 2015 issue of PR News. Read more subscriber-only content by becoming a PR News subscriber today.