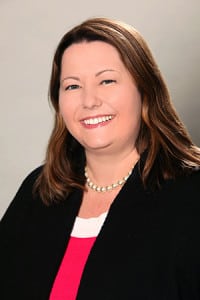 Divorce is hard, whether corporate or civil. In my first month on the job at ITT Corp., we underwent our own version of divorce when the company divested its defense and water businesses in a triple spin-off. What remained was the ITT you see today: a $2 billion global manufacturing company that provides critical, highly engineered components to the energy, transportation and industrial markets.
As you can imagine, the communications team found itself in a unique position after the spin-off. Technically, this was a "new" company with a new business model, strategy and customer focus. But also ITT was a company with brands, management systems, cultural values and memories that were a century old. In effect, we were a 100-year-old start-up.
The company faced many challenges through the transition. To create a collective future, communications needed to align and enable everyone to deliver on the new corporate strategy.
Communications needed to foster a culture of innovation and become more nimble as an organization. The company needed to break down organizational silos and become better at collaboration and knowledge sharing. And it needed to accomplish all of this by unleashing the best of ITT's legacy without living in the past.
It was a daunting mandate for our small communications team. By following the four principles for effective internal communications, however, the team was able to extend its reach, mobilize leaders and engage employees to bring ITT's new strategy and business model to life. The four principles were:
1. 'Pay Now or Pay Later'
The team developed a strong business case to secure resources for a multi-year employee engagement effort. It started with business results the company needed to achieve and outlined employees' roles in achieving them.
Taking this step allowed us to illustrate the behavioral risks inherent in our strategic plan. We also pulled from external research to demonstrate how investments in employee engagement had paid off for other companies. Providing this helped leaders prioritize employee engagement and redirect resources. Ultimately, it saved the team significant time by securing leaders' personal commitment for a multi-year effort.
2. Develop a Relevant Story
Relevance cannot be established in a vacuum—it's defined by the people you are trying to engage. The best way to apply this principle in your company is first to know whom you are trying to engage. Conduct research to understand how your employees think, what they value and how they want to be involved. For ITT, research reinforced that the culture was dominated by engineers—smart professionals with a passion for science and technology who are naturally curious about the way things work and like to solve problems using data to guide their decisions. We crafted our plans with the results of this research in mind.
3. Prepare Leaders to 'Carry the Water'
A story is only as effective as its teller. While the executive team was fully engaged in ITT's new strategy, we needed to be able to communicate the new direction to the rest of the company, specifically ITT's global leaders, who were not involved in its development. This critical group—consisting of 150 hand-selected leaders, 60 percent of whom were new to their roles in the new ITT—needed to feel confident in the strategy and empowered to share it with the rest of the organization. With traditional corporate communication cascade efforts, the communications team often develops a core set of materials that is pushed out to leaders with the message to "go communicate." But, as is often the case with many companies, our leaders had strong technical abilities but were not always as confident about their communications capabilities. Behind the third principle is a simple belief—if you are asking leaders to carry the message, you need to build their communication skills.
4. 'Lather, Rinse, Repeat'
This final principle is about sustaining momentum. That's only done through consistency, repetition and reinforcement. The best way PR practitioners can help leaders sustain momentum is by integrating your strategic story into everything the company does, including quarterly results reporting, performance management and professional development programs, leadership competency models, recognition and reward systems, external marketing, and corporate positioning efforts. From this last set of activities, you'll notice the wisdom behind this principle—because what you do often communicates far more than what you say.
The value of the four principles for effective internal communications to ITT was perhaps best demonstrated through our business results. In one short year following the spin-off, 98 percent of leaders said they felt they could make a significant contribution to the company's five-year strategic plan. Eighty-five percent of employees said they understood ITT's path for growth. And, perhaps most tellingly, ITT's stock price increased in value by 50 percent.
This article originally appeared in the August 17, 2015 issue of PR News. Read more subscriber-only content by becoming a PR News subscriber today.
The above is an excerpt from PR News' Book of Employee Communications Strategies and Tactics. To order a copy, please go to prnewsonline.com/prpress.
CONTACT: Leila Bryner is VP, executive communications at The Hartford. Formerly she was executive director of employee communications, engagement and culture at ITT Corp. She can be reached at leila.bryner@thehartford.com