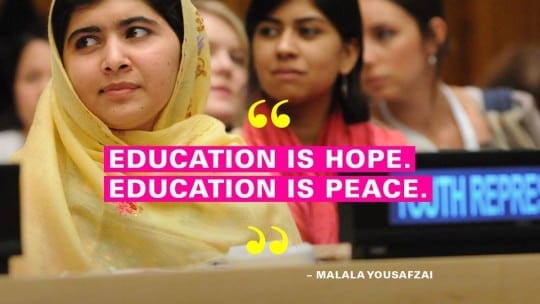 This article is part of PR News' series of mini-case studies showcasing successful agency/client partnerships.
When it comes to addressing the issues facing children and families around the world, there is no bigger stage than the UN General Assembly. The 70th UN General Assembly marked the adoption of the UN's 17 Sustainable Development Goals—the United Nation's transformative plan of action for people, planet and prosperity.
With the world's attention focused on the historic meeting, the United Nations Children's Emergency Fund (UNICEF) partnered with Weber Shandwick to position the fund as a leader in a highly competitive space. The partners looked to ensure that UNICEF's content cut through the deluge of news reports and stories that flowed from the event.
During the General Assembly, UNICEF and Weber Shandwick launched a real-time content studio to produce engaging graphics and videos that told the story of how the Sustainable Development Goals will affect the world's children. The partners developed a series of plans prior to the event that allowed them to have content ready to be customized to fit the news coming out of the General Assembly meeting.
The integrated team—comprised of interactive designers, videographers, copywriters and digital strategists—created original content over the five-day event for Facebook, Twitter, Instagram, YouTube and Snapchat. The implementation of the content hub allowed UNICEF to capitalize on key moments before other UN agencies and dominate the online conversation.
Over the course of five days, the team never stopped producing real-time, high-quality content that always connected to UNICEF's focus: children. They even partnered with influencers and celebrities like Maya Washington, Brothers Green, Natalia Vodianova and Christine Mi.
During the week of the UN General Assembly, UNICEF dominated the conversation with a 46% share of voice compared to other UN agencies. The team was able to generate more than 5,000 retweets per day, with a total of more than 37 million impressions on Twitter. On Facebook, UNICEF's content saw more than 16,000 engagements each day, totaling more than 19 million impressions on the platform. The content templates developed by the partners were so successful that they are still used by UNICEF. Weber Shandwick and UNICEF were also recognized by PR News for their outstanding social media work with a 2016 Nonprofit PR Award.
Follow Mark: @MarkRenfree