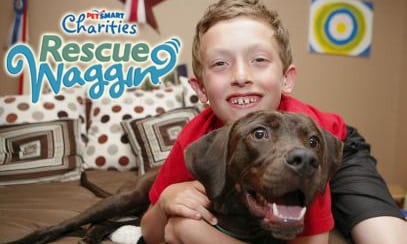 We are a nation of pet lovers. Yet, sadly, an estimated 4 million cats and dogs are euthanized every year. That's more than the population of the City of Los Angeles. To combat this trend, PetSmart Charities, Inc. (PCI) started the Rescue Waggin', a program where vehicles transport dogs and puppies from cities with more pets than adopters to communities where adoptable pets are in demand.
In 2013, PCI drew on into the Internet's love of all things video and pet-related by creating an online documentary, "The Journey Home: A Rescue Waggin' Story." The video focused on the rescue of two homeless dogs—Izzy, a shepherd-chow mix, and Kane, a hound—on what was literally the ride of their lives from the streets of Chattanooga, Tenn. to a shelter in Milwaukee, Wis.
The documentary created an emotional connection with the dogs by showing how they beat the odds. To devise and execute the earned and paid media strategy, PCI tapped Golin and Always On Communications.
Here's how Golin and Always on Communications helped generate brand awareness for PCI:
Earned media: Golin promoted the documentary as well as assets like photos of the dogs and families, other rescue stories of dogs transported through the Rescue Waggin' program, teaser videos, AP photo distribution and a blooper reel. The team focused primarily on digital publications and blogs knowing these were the primarily channels for reaching PCI's target.
Amplification: Through a placement strategy on Outbrain, a content discovery platform, the video was promoted across a digital network of more than 200 publishers, including CNN, Fox News, Hearst, US Weekly and MSNBC.
Digital paid media: Specifically targeting pet-lovers and dog owners, the media buy included a mix of display ads on YouTube, Google Display Network, TURN and DogTime. The team also promoted 15-second and 30-second teaser videos on various sites.
Organic and paid social media promotion: The video was promoted on PCI, PetSmart, partner and shelter/animal welfare organization Facebook and Twitter channels. The strategy took advantage of Facebook's new video ad units to promote the documentary's trailer.
Industry events: The documentary video was presented at two animal welfare industry events: Best Friends Conference and the Society of Animal Welfare Administrators (SAWA) Conference.
"The Journey Home: A Rescue Waggin' Story" was a huge success, generating 191.2 million impressions from paid, owned and earned media and nearly 100,000 video views to date. The program was a winner in PR News' 2015 Nonprofit Awards program.
Follow Brian Greene on Twitter: @bw_greene