[Editor's Note: The International Association for the Measurement and Evaluation of Communication (AMEC) has designated September as Measurement Month, to celebrate best practices in PR program research, measurement and analytics worldwide. As part of this initiative, September 14-18 was chosen as Measurement Week in North America. We asked Margot Sinclair Savell, the North America co-chair of AMEC, to present a case study showing the value of measurement in practical terms. Savell is SVP and head of global measurement in Hill+Knowlton Strategies ' research practice, Research+Data Insights.]
Overview
A global technology company based in the U.S. used diverse methods to deliver public relations strategies and tactics in its markets around the world. In some countries, full PR teams were in place. In other regions, a small team managed PR for several countries, or contractors were used.
Members of the company's senior PR team had two major goals for the planning process for the next fiscal year:
Allocate their global budget more effectively across 16 markets. Improve their company's strategic positioning against three competitors in key industry topics: Big Data, Data Management, Data Integration and Data Quality.
The team managers determined that using data was the best way to reach their goals and turned to us for assistance. We helped them launch a competitive analysis showing:
The countries where their share of voice was the largest in each of the key topics; in other words, the countries where they had the biggest opportunity to "own" the conversation about each topic
The most effective media channels to drive brand awareness in each country
The languages that were used most frequently in each channel
The Process
We worked with the tech company to finalize a simple list of metrics for analysis:
Volume and Competitive Share of Voice: A count and percentage of the share of coverage about each company
Competitive Share of Topic: A count and percentage of the share of coverage for each topic
Language and Media Channel Breakout: The volume of coverage for each company broken out by language and media channels
Our team set up complex search strings in the company's listening tool, Radian6. The searches separated the data by company (the company and three competitors), language (English plus local languages) and media channels (online news sites, blogs, videos, Twitter and Facebook).
After running searches for the past quarter, we examined the initial results. Data is inherently messy, so our team spent time validating these results to eliminate unnecessary noise and make sure the data was clean and consistent.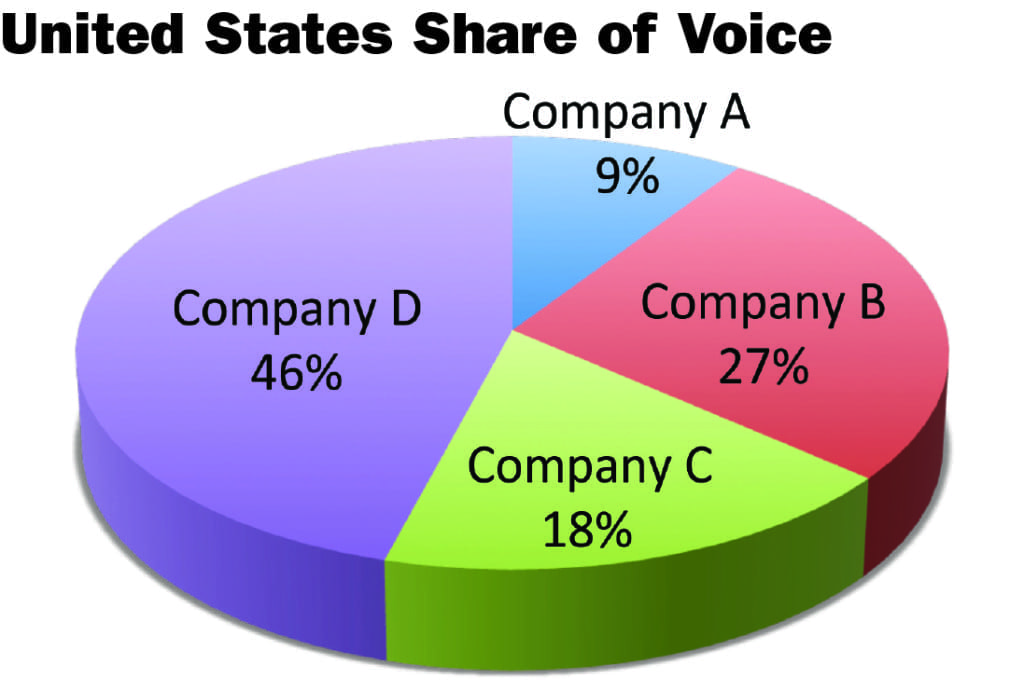 We also visualized the data in multiple ways to gain unique perspectives on underlying trends and increase our understanding of the media landscape. By analyzing what happened, why it happened and why it mattered, we were able to produce insight and recommendations.
The Findings
Our focus on high-quality coverage and advanced trend analysis led us to many findings; here is a sample.
Our tech company client had the biggest opportunity among competitors to "own" conversations about the topics of Data Integration and Data Quality. Specifically:
Opportunities for Data Integration in the U.S., U.K., Germany, Italy, France, the Nordics, Spain, ANZ (Australia/New Zealand), India, Russia, Korea, China.
Potential existed for Data Quality in the U.S., India, Spain, Italy, Russia and China.
There also was a possibility to generate more attention than competitors about Data Management, but notably this topic failed to resonate in key markets.
As expected, many companies were fighting to win the highest share of voice for the topic of Big Data.
Twitter and blogs were predominant across all international markets for the discussion about Big Data.
Media coverage of this topic was evenly split between English and local languages in each country.
In the Nordics and ANZ, the IDG News Network dominated news reporting, but Twitter drove more volume.
For all four topics, coverage in Germany often referenced English-language press releases and articles from the U.S., but typically included additional reporting in German.
English was the predominant language for discussions about all four topics in India.
The Outcomes
Media analysis of coverage volumes, languages and media channels identified high-impact markets across the globe. Data-driven insights helped senior managers maximize the impact of their global budget by guiding market-specific spending decisions, such as the size of their teams in each market.
In addition, insight about competitive coverage unveiled opportunities for the company to revise strategies and build brand awareness around the most important industry topics and media channels in each country.
For example, the company conducted advanced Twitter training in some markets to make sure local teams were aware of global best practices. In other countries, it developed strategies for blog content in order to increase awareness where this channel was the most important method of communication.
The research also informed which languages should be used in media outreach in specific markets. For example, in Germany, the senior managers decided to deliver content in English in addition to German; but in India, they reduced translation services in five languages, resulting in cost savings that wouldn't impact their content delivery.
In summary, our report provided insight and recommendations to:
Showcase performance success and missed opportunities
Drive future strategy and spending
Help increase the influence of PR efforts
These insights were so helpful the company asked us to develop an ongoing measurement program, using the initial analysis as a benchmark, with baseline findings to compare data each month. As a result, our measurement reports helped drive brand awareness on an ongoing basis.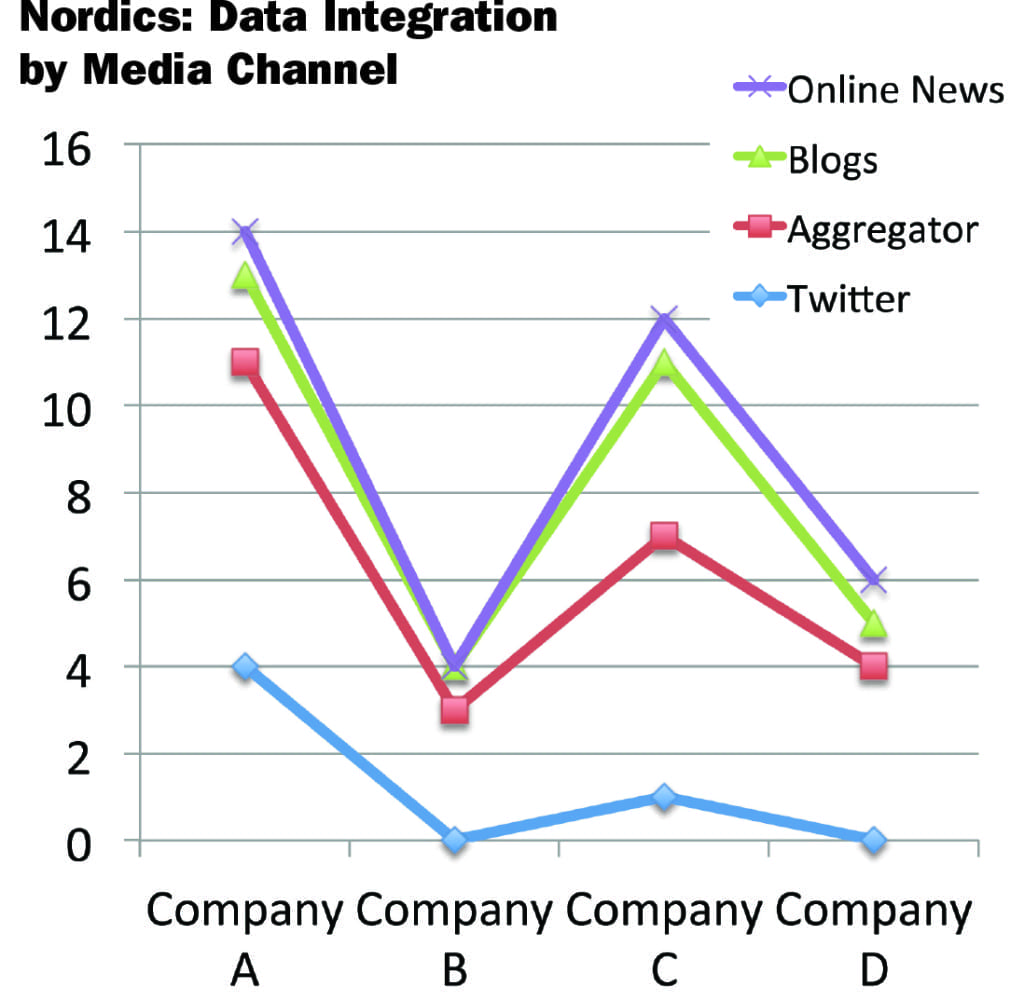 Email: Margot Sinclair Savell
This article originally appeared in the September 14, 2015 issue of PR News. Read more subscriber-only content by becoming a PR News subscriber today.