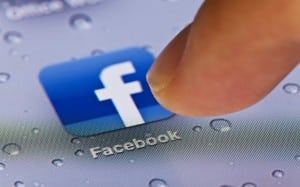 It's yet another sign that we're well into the age of big data: Facebook is planning a mobile-ad network enabling the social network to harness its data about users to help brands target ads on other services, according to Re/Code.
The network, which has been in the works for years, will launch at Facebook's F8 conference at the end of the month, Re/Code said.
The effort is designed to boost Facebook's ad inventory and, at the same time, cater to mobile devices, in which there is less space to display ads.
PR pros and communicators, of course, continue to extend their services into paid advertising markets. Some shops have opted to outsource the job while others have brought the discipline in-house and created new divisions.
Either way, as content marketing and data mining continue to inform both advertising and communications, PR execs must adapt. The trend is toward more integration and communicators are sometimes going well beyond their traditional PR channels.
With that in mind, here are five tips to optimize your Facebook ad campaign, compliments of Chase Fitzgerald, social media strategy manager at Max Borges Agency. It's a template for your ad strategy, which will need certain modifications for the mobile space.
> Your ads do not work in isolation. Facebook scores all ads in a single campaign against each other. If one ad is approved before the others and receives clicks, it is given favoritism by Facebook above the others. Make sure your ads go live concurrently and pause underperforming ads immediately when they begin to show weakness (typically ads below .06% CTR are considered weak).
> Facebook wants to show users good content. Even ads. The concept behind Facebook's EdgeRank, the algorithm that determines what content appears in users' newsfeeds, spills over into Facebook ads. When you have compelling imagery and copy in your ad, and people are clicking on it, Facebook will show it to more people and your cost will actually drop.
> Target the page posts you promote. Limit paid impressions through post targeting and speak directly to that audience in order to maximize post engagement. If you promote a post and it is not receiving engagement, it will cost you more. If you increase the amount of impressions through paid support, the post engagement should also increase.
> Test your landing page. When you run a promoted post that includes a link, make sure that link is optimized for mobile viewing. Seventy-eight percent of U.S. Facebook users are mobile, and promoted page posts are appearing on those users' feed. When you run a Promoted Post to draw attention to your Facebook application, make sure the ad is visible on desktop only (through Facebook's Power Editor), or contact your developer for a mobile-optimized Smart URL.
> If your 30-day budget exceeds $1,500, Facebook will give you an advertising rep. If you spend $50/day for 30 days you qualify for Facebook's Success program. This will give you a weekly call with a Facebook rep to help optimize your ads. Some restrictions apply, but you can check out Facebook Marketing Solutions to see if it's a good fit for your business.
 Follow Chase Fitzgerald on Twitter: @chase_f
 Follow Matthew Schwartz on Twitter: @mpsjourno1