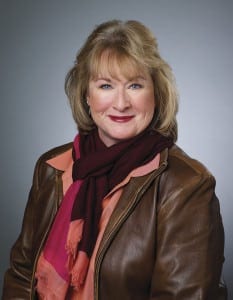 What's top of mind for you right now PR-wise? A few things, actually. We're constantly working to up-skill our team, so that we're valued as counselors on business strategy first and as communications experts second. We're looking on the horizon to see what could impact our communications strategy (or make it better) and some of those things include a deeper understanding of our various stakeholder groups, audience mental models, and how we can more effectively change perceptions and behaviors.
How do you motivate your PR team? I have a few favorites. I bring back learning from professional meetings and we do brown bag downloads to talk about what changes are occurring in our profession.
I send random thoughts of the day to the team to help motivate and inspire its thinking. I celebrate with team members when we have accomplished something great (this year alone that has included announcing a partnership with Beats Electronics and the introduction of first-ever international service on Southwest, just to name two).
How does PR fit within the social media compendium at the company? Southwest has an enterprise-wide Social Business hub team. The leader of that team reports to me in Communication & Outreach but works collaboratively with Legal, Technology, Communication, Marketing, Training and Customer Relations on an overall strategy. That strategy includes training our employees and leaders about social media, a multi-platform content strategy, a corporate listening function that coordinates real-time with our flight operations, social customer care, and social marketing and dot-com collaboration opportunities.
What are the top challenges for showing the value of PR to the C-suite? We have a dashboard that is integrated with overall company metrics, including our net promoter score (NPS), revenue goals, employee engagement goals, and customer data. It took several years, but we found a formula that helps us present communication data (volume, share, sentiment) in a way that shows correlations to overall business goals.
We have dedicated resources within Communication who work cross-functionally with our Customer Data Warehouse, Marketing, Reporting and our Operation to ensure data is shared and presented in the proper context and that we're all singing from the same song sheet.
Who has had the biggest influence on your PR career and why? My leader, Ginger Hardage (Senior VP of Culture and Communication) is an inspirational, positive force. She has encouraged all the intelligent risk-taking we've been able to take and has been a huge supporter of all the added capabilities we've brought into our Communication & Outreach function to benefit Southwest. Another person has been Katie Paine. It was her early encouragement to "just measure something" that led to internal adoption and support of robust communications measures and their linkage to our corporate goals.
Southwest Airlines is known for having a "fun" culture. What role does PR play in cultivating that for both internal and external stakeholders?
Communication has the role of storyteller. We have many amazing stories because life happens on our airplanes everyday—from a child traveling alone who loses his first tooth to a group of veterans visiting their war memorials in Washington, D.C.
We hire those who convince us they would be great at "Living and Working the Southwest Way" (with a Warrior Spirit, Fun-LUVing Attitude and Servant's Heart). Then, we let them work their magic with our customers. The stories flow from that, and we get to work storytelling with our multiple stakeholders internally and externally. PRN
CONTACT:
Linda Rutherford, linda.rutherford@wnco.com.
This article originally appeared in the November 24, 2014 issue of PR News. Read more subscriber-only content by becoming a PR News subscriber today.