Contact the PR News Team
Leadership

Diane Schwartz
SVP & Group Publisher
212-621-4964

Michael Grebb
Publisher
323-380-6263

Amy Jefferies
VP of Marketing
301-354-1699
Advertising/Partnerships
Rich Hauptner
Director of Business Development
203-899-8460
Editorial & Marketing
Have a story idea or question about our coverage or content? Our editors are experts in their respective marketplaces and welcome your comments and news tips either by phone or e-mail.

Seth Arenstein
PR News Pro Editor
571-236-2896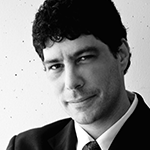 Jerry Ascierto
Senior Content Manager
212-621-4807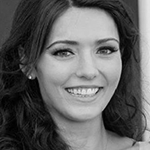 Charlotte Clay
Marketing Manager
301-354-1710

Mary-Lou French
Awards Coordinator
301-354-1851

Steve Goldstein
Editorial Director
212-621-4890
Sophie Maerowitz
Senior Content Manager
212-621-4693

Jessica Placencia
Marketing Manager
301-354-1641
Laura Snitkovskiy
Director of Marketing
301-354-1610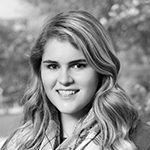 Carla Stubbs
Marketing Assistant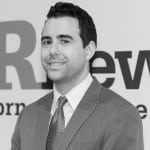 Ian Wright
Managing Editor
212-621-4917
Please contact Client Services at 1-888-707-5808 for subscription renewals, address changes or further information regarding any of our products or services.
If you have a technical problem that relates to accessing information on our web site, please call our technical support hotline at 800/211-7305 (+301/354-2101 outside the U.S.).
To submit story ideas for PR News Pro or prnewsonline.com, please contact Seth Arenstein.
To advertise with PR News and its affiliated products. Please contact Amy Jefferies, 301-354-1699
To set up a reciprocal link please contact PR News Associate Publisher and Brand Director Amy Jefferies.
PR News Advisory Board
Paul Argenti - Tuck School of Business at Dartmouth
Ned Barnett - Barnett Marketing Communications
Mary Buhay - Gibbs & Soell
Neal Cohen - APCO
Carol Cone - Edelman
Peter Debreceny - Gagen McDonald
Chris Hammond - Wells Fargo
Mike Herman - Communication Sciences
Larry Parnell - George Washington University
Mike Paul - MGP & Associates PR
Deborah Radman - Senior PR Consultant
Brenda Siler - Best Communication Strategies
Helene Solomon - Solomon McCown
Mark Weiner - PRIME Research
Mary Wong - Office Depot
PR News Board of Contributors
Dave Armon - Context Optional
Andy Gilman - CommCore Consulting
Bruce Jeffries-Fox - Jeffries-Fox Associates
Angela Jeffrey - VMS
Richard Laermer - RLM Public Relations
Richard Levick - Levick Strategic Comms
Ian Lipner - Lewis PR/YoungPRpros
Tom Martin - College of Charleston
Katie Paine - KDPaine & Partners
Rodger Roeser - The Eisen Agency
Lou Thompson - Kalorama Partners
Reid Walker - T-Mobile
List Sales Management
Please contact Danielle Zaborski, MeritDirect (914) 368-1090;dzaborski@meritdirect.com
Reprints
Please contact Wright's Media (877) 652-5295;info@wrightsmedia.com
Webinars
If you are having any technical difficulties or need assistance meeting these requirements, please contact our Technical Support Center at 1-866-709-8255 or click here. For content questions regarding webinars, contact Client Services at 888-707-5814; clientservices@accessintel.com.