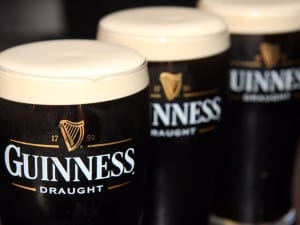 Guinness USA has joined a growing list of major beer brands boycotting Monday's St. Patrick Day's parade in New York due to the exclusion of gay and lesbian groups. The brewer waited until pretty much the last minute to make its announcement, ensuring that the message surrounding the boycott would get maximum impact with the public.
"Guinness has a strong history of supporting diversity and being an advocate for equality for all," the brewer, based in Norwalk, Conn., said on Sunday in a statement.
"We were hopeful that the policy of exclusion would be reversed for this year's parade. As this has not come to pass, Guinness has withdrawn its participation. We will continue to work with community leaders to ensure that future parades have an inclusionary policy," the statement added.
Guinness' move follows the decision by Heineken USA and Sam Adams to drop their sponsorships of the parade.
The timing of the announcements raises an interesting question for communicators when it comes to how to distribute news and information.
Heineken made the announcement on Friday, which normally is the day you make an announcement if you'd like it to fly under the media radar. In contrast, by making its announcement on Sunday—when people are gearing up for the workweek and are a bit more patched into the news online—Guinness was going for a bigger splash in the media.
Mainstream media outlets picked up on the story virtually immediately, while Guinness' decision has certainly sparked a nerve on social channels such as Twitter and Facebook. Reaction has run the gamut, ranging from "may your action be an example for all," to "I'm done with drinking your beer."
Follow Matthew Schwartz on Twitter: @mpsjourno1