Everyone in PR knows about the five W's of journalism—the questions reporters ask to gather information for a story. According to the principle of the five W's, a news story is considered complete only if these W questions are answered.
This principle applies also to the many M's of measurement. While the M's are not questions, they provide a list to guide you when designing and executing a media analysis program that can be considered complete.
Media and Multi-Channels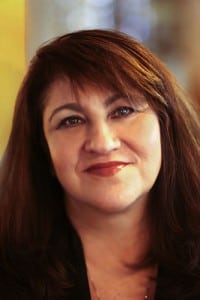 Not surprisingly, the first M of measurement always begins with media, where you focus your effort to enhance brand perception, awareness and reputation.
The second M is multi-channel: measuring your presence in multiple media channels provides validation for investment, and can help you understand which of your campaigns and programs work, where they work best, and why.
The most important media channels to measure are the ones your target audiences frequent: print, online news, business publications, trades, broadcast or social channels such as Twitter, LinkedIn and many more.
Metrics
Media metrics should always connect to your business goals and communications programs. You might choose metrics to analyze brand awareness, reputation, brand preference, customer loyalty, purchase interest, executive visibility, thought leadership or engagement. Each of these goals requires different metrics, which are the mainstay of a successful measurement program.
Mentions
The most frequently used metric is the volume of mentions that your PR tactics generate. An axiom that bears repeating: not all mentions are created equal. A mention in The New York Times, the L.A. Times, The Washington Post or on a popular morning show is obviously valuable. But depending on your goals or brand, a mention in a widely circulated regional newspaper or key trade pub might be more important.
A measurement scorecard can differentiate the value of each mention about your company, messages, products and solutions.
Meticulous
Working with a large volume of mentions leaves you open to error, so your collection process should be meticulous. It is crucial data be gathered using specific search strings that eliminate noise. Once they are created, data must be reviewed and cleaned weekly to remove irrelevant mentions.
For example, if results for a report about new downtown office buildings include articles about arenas or stadiums, update your search string to exclude stories about sports and concerts. Of note: synonyms for "meticulous" include "careful," "thorough," "detailed" and "accurate"; all are necessary to ensure your data represent the best information to find trends and insights in the media landscape.
Messages
Aside from mentions, an important metric is message penetration, which also is called message pull-through. Most PR practitioners spend hours honing strong messages to describe their company's mission, brand qualities, campaigns and products.
Whether you have crafted messages for corporate, brand, business units or programs, there is considerable value in understanding how they resonated with the media, influencers and other target audiences.
Meaningful
Measurement reports that are meaningful explain the reasons behind the numbers and show ways to optimize your strategy to help ensure that your target audiences hear your messages. They provide insights and recommendations backed by data. In other words, these reports focus on the impact of your PR effort and the outcome you hope to achieve. The best reports provide quality analysis that is meaningful and consistent, showcasing your success.
Mapping
Meaningful analysis might also map the coverage and conversations of the influential few—the coveted people who have the reputation and power of persuasion to sway others with their opinions.
First, find the influencers and advocates on the topics most relevant to your company. Then map their connections. Maps provide visualizations of individuals cited in media and those posting in media; they also indicate networks of people and the strength of their connections, based on how often they mention each other.
Analyzing influencers is more effective, less time-consuming and less costly than tracking all mentions.
Methodology
Every measurement report needs a section that describes the methodology used to collect and analyze data. This provides the reader with context.
The methodology should include where the data was sourced (e.g. the analytics tools), the dates of media coverage, the media channels, the languages and countries evaluated, the system used to score sentiment (e.g. manual or an automated text analytics engine), the topics, messages and metrics used to analyze the data.
Measure (Again)
Measurement is a continuum. The most effective programs are ongoing, monthly or quarterly. It seems a maxim to say measurement is critical to every PR program, but it is a strategic discipline for the industry and should not be activated only at the end of a successful campaign.
In summary, following these M's when you develop and conduct research will help make your report as complete as the story of a journalist who heeds the five W's.
CONTACT: margot.savell@researchdatainsights.com
Note: Margot Savell will speak at PR News' Measurement Conference in April. www.prmeasurementconf.com
This article originally appeared in the March 21, 2016 issue of PR News. Read more subscriber-only content by becoming a PR News subscriber today.