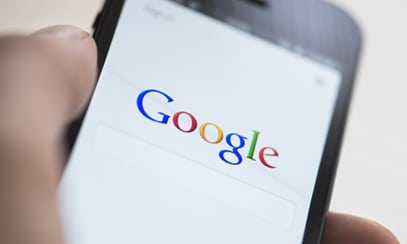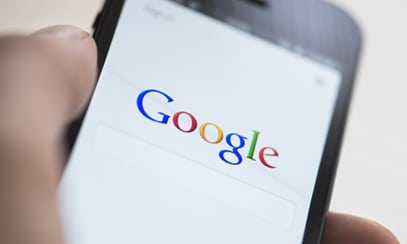 Google released a significant overhaul of its search algorithm Tuesday in an effort to boost search rankings for "mobile-friendly" sites. The tweak, which many are referring to as "mobilegeddon," means that Google searches from mobile devices will now favor websites that adjust to or are built for smaller screens.
The algorithm change seems like a fairly obvious one if you follow online trends. According to comScore, 184 million Americans own smartphones, and mobile/tablet usage accounts for 60 percent of digital media time spent. Twenty-one percent of millennials report using only mobile devices to access the Internet, and that number is growing.
In February Google announced that the algorithm change was coming, and the search giant even created a tool website operators can use to test whether their sites are considered mobile-friendly. Still, many websites will see a drop in traffic in the coming days and weeks due to the new algorithm.
If you aren't quite ready for mobilegeddon, don't panic. Here are five tips to help you fix your most egregious mobile mistakes, courtesy of Chris Lucas, VP of marketing for Formstack.
1. Create a specific and well-placed CTA button. Mobile users who find your business online have a conversion percentage nearly three times higher than the same search done on a desktop or laptop. In fact, 70 percent of mobile searches lead to online action within an hour. To make this magic happen, users need a clear, easy-to-find and easy-to-use call to action button.
With that in mind, pay a little extra attention to this element. Change the color to an attention-grabbing hue or add a subtle animation. Put some thought into placement. Position your signup form at the top of your landing page, alongside engaging content. This strategy will deliver maximum views to your form without requiring page visitors to scroll all the way down to the bottom.
2. Embrace Social Autofill. Many of us struggle to remember the slew of logins and passwords required to function in 2015. Social Autofill has unparalleled potential to improve the consumer experience. It reduces your customers' time on site, and it saves a bit of their sanity, too. Sixty-four percent of users who frequently leave sites due to forgotten login information say social login is an option companies should offer. Data shows conversion rates can increase up to 189 percent when form users take advantage of Social Autofill features.
3. Pare down the content on your mobile site. On mobile, less is more. The temptation to include too much content on a mobile site can result in a clunky design that is difficult to navigate and frustrating to use.
The amount of space available for content on a mobile device is often significantly smaller than the space available on a desktop browser. Make sure your most important content displays near the top of the page, and reduce your viewers' need to scroll whenever possible.
4. Make sure your forms are mobile-friendly, too. When you're refining your website for mobilegeddon, don't forget about on-site resources like forms. These conversion-capture assets are a critical part of your online real estate, so make sure they are as mobile friendly as the rest of your site.
If your site contains a field-heavy form that can't be shortened, try building a smart form that automatically shows or hides questions based on how users respond. Or, consider using a horizontal layout for checkboxes and buttons to create an illusion that the form is shorter.
5. Be ready for all mobile devices. There's more than one kind of mobile device out there. In fact, Gartner projects ultramobiles, which include tablets, hybrids and clamshells, will take over as the main driver of growth in the devices market beyond 2015. Make sure your mobile site looks as good on tablets of all sizes as it does on the traditional smartphone screen.
Follow Chris Lucas on Twitter: @chris_c_lucas
Follow Brian Greene on Twitter: @bw_greene