Who better to tell the story about your organization's philanthropic endeavors than the people who work there? After all, employees represent your organization every day at work, in industry and government organizations and at social gatherings. But how can you be sure that your employees are aware of your corporate citizenship program and can skillfully articulate its mission?
One way is to create a formal employee ambassador program. Deputizing certain employees as advocates engages them with other employees and external stakeholders on the company's behalf.
According to the 2013 Edelman Trust Barometer, employees now rely more on the average person for trusted information.
In fact, peer-to-peer communications is now trusted nearly twice as much as information from a top executive. So turn your employees into ambassadors and maximize the power of your people.
Sounds great, but what's the catch? You have to pick the right people for your ambassador team. Not only do you need high performers who are willing to trumpet the cause, but you also need to engage them in meaningful activities.
Here are some tips on how to create a strong ambassador program, maximize resources and avoid common pitfalls:
1. Choose ambassadors carefully. The best ambassadors are not handpicked. Instead, they volunteer and their managers offer a nod of approval. People who step forward for this opportunity are likely those who eagerly embrace the company's philanthropic philosophy and its causes. Being passionate about the issues is intrinsic to a good ambassador. And employees who become ambassadors usually are those the company wants to retain. The synergy between these two objectives—good corporate citizenship and retention—is kinetic.
The opportunity to volunteer time and talent also generates employee satisfaction, company loyalty and employee engagement. Great ambassadorial candidates are persuasive, natural influencers who are knowledgeable about the company.
2. Establish and train a community of ambassadors. Clearly define the program's overall objectives, the ambassador's role and identify ways that each ambassador can contribute to the goal.
Enroll and onboard ambassadors in a well-defined manner to ensure consistency and a shared experience among the ambassador community. Highlight the nature of the ambassador role and showcase team efforts through company and peer recognition.
Additionally, create opportunities for employees who are not ambassadors to participate in the program. Once the team is in place, provide them with the knowledge and skill to carry out the program plan.
3. Create a toolkit for ambassadors to use. Develop key messages about the program and outline specific behaviors and actions that can help ambassadors achieve their goals.
For instance, ambassadors need to know the facts about the company's corporate social responsibility program so they can talk about the program with stakeholders, clarify any misconceptions, encourage fellow employees to become involved and use social media to help tell the company's corporate citizenship story.
Ambassadors can make an impact on the ground by using social media to provide first-hand accounts of successes, as well as works in progress.
4. Embrace local expertise and perspectives. Ensure that calls to action are well defined and that desired outcomes are clearly stated. Encourage ambassadors to adopt or adapt. Ambassadors need to know what must be achieved. But a program can build in flexibility by involving ambassadors in how best to achieve those objectives.
For instance, a tactic that might work in a small office, such as an informal lunchtime gathering, could be unwieldy in a larger facility. An employee volunteer fair that might work well at one facility may not make as much sense at a location where most employees telecommute.
5. Applaud success. Start by recognizing the commitment and contributions of ambassadors. Just taking on this added responsibility is tremendous, but high performers who take on ambassador roles continually look for ways to challenge themselves. Explore opportunities to create friendly competition in the ambassador community.
The reward can be something as simple as a handwritten thank-you note, a personal profile on the company's intranet or spotlighting the ambassador on a program poster.
6. Encourage multidimensional communications with ambassadors to ensure success. Communicate the latest information about the program often while asking questions and encouraging ambassadors to share best practices, opportunities and challenges. Above all, don't presume to have all the answers.
Allow the ambassador community to brainstorm solutions. This will enable the ambassadors to resolve issues creatively, as well as generate team spirit and ownership of the program.
Always solicit and share feedback. Lessons learned—and actionable ways that the program can be enhanced—will strengthen future efforts.
Inspiring and motivating employees through an ambassador program requires a commitment of time and the right resources.
After all, the organization is looking to change by motivating employees to act and behave in a certain way to drive its strategy forward.
There also is an inherent cost to not engaging your employees as ambassadors, in terms of missed opportunities to spread the word, model behaviors, increased productivity, innovative thinking and internalizing key messages.
The people who work at your organization are your best bet for effectively getting the word out about your organization's philanthropic efforts. Harness that energy and power up your CSR program. PRN
( This is an excerpt from PR News' CSR Guidebook. To order a copy, please go to http://www.prnewsonline.com/csr-green-pr-guidebook-vol-6/.)
CONTACT: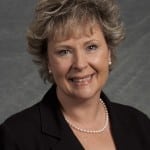 Jill Vitiello is the founder and president of Vitiello Communications Group. She can be reached at jill.vitiello@vtlo.com.
3 Qualities of a Good Ambassador:High Performers Needed
Having the right employees in place to evangelize other employees is potent. Confident and accessible ambassadors that are armed with the right tools can help fast track your organization's corporate citizenship program.
Here are some other qualities to look for:
▶ High performing. Since being an employee ambassador is a volunteer commitment, it is important to have a proven performer who can take on more responsibility. In addition, hardworking and dedicated employees will be better able to articulate the mission, facts about the program and how it relates to the company's overall goals. These are the people who will go above and beyond for the company and are committed to the cause.
▶ Passionate. Employees who believe in the issue or cause they are supporting make the best ambassadors. People who have a personal connection to the program will be better able to inspire and excite others.
▶ Motivated. Your ambassadors are your "feet on the street." And your ambassador program must empower these employees to act. Therefore, you need people who are ready to go—and do.
This article appeared in the October 28 issue of PR News. Subscribe to PR News today to receive weekly comprehensive coverage of the most fundamental PR topics from visual storytelling to crisis management to media training.