An orchestra can't play well without the right blend of strings, brass and percussion. Likewise in PR, the right mix of people and skill sets is what sets an agency apart. Being able to acquire and retain the best and brightest talent in the industry is the competitive advantage. So, how do you get a handle on what to pay your junior employees, senior executives, and everyone in between?
THE BASICS
There are lots of industry data available that offer baselines for pay structure based on job description, geography and experience.
You can even talk to colleagues at other agencies to get a sense of industry norms. (They might be competitors, but as long as you're not in the midst of a bidding war, employee pay isn't exactly a trade secret.)
And, of course, fair and clearly communicated health insurance and retirement plans are important parts of every compensation package.
These are just starting points for any discussion about employee compensation.
When you begin to really think about what kind of employee your agency needs (depending upon what your clients need and what they're willing to support), then the idea of pay scale quickly becomes subjective.
• Creative investing. At Kemp Goldberg Partners (KGP), our definition of compensation goes beyond the employee's paycheck. We try to offer forms of compensation that are creative and create value—and we encourage our employees to tell us what is valuable to them. It's a different way to think about value.
• Professional development. We regularly encourage our staff members to get better at what they do, whether it's a related class, professional conference, or other resource.
We pick up the cost (including time away from the office), the employee gains knowledge to keep forever, and the agency has another way to stay current on best practices within our disciplines.
• Unlimited leave policy. Typically, employees receive a set number of vacation days and sick days. I've always been uncomfortable with that because I think it promotes a culture of deceit.
At KGP, employees have a minimum of two weeks annually that they must take off, but there is no finite amount of unpaid time that they're allowed to take off.
It's a unique self-policing program where we treat the people who work for us like responsible adults, and they respond accordingly.
• Bonus pool program. Employees are encouraged to draw upon their own interests and social and professional networks to introduce new business relationships to the agency.
If those relationships turn into new business, then the employee who "brokered" the relationship gets a percentage of the resulting profit.
We've found that directly sharing the rewards can get junior- and mid-level staff involved in the business in a deeper and lasting way.
• Anniversary giving. On every employee's benchmark anniversary, we give a gift of money to donate to a charity of his or her choice. As the anniversaries go up, so too does the contribution.
This is another way for us to get to know our team and to learn about their passions and interests. Work is important, but we know that there's more to life than what happens within our walls.
• Flextime. We have, on a case-by-case basis, offered a more flexible work schedule. If we can't offer a salary at the "right number," some people are willing to accept a lower salary in exchange for more personal time. Employees also have the ability to work from home when necessary.
LOOKING AHEAD
Many people—candidates and employers alike—regard salary negotiations as an adversarial confrontation.
I prefer to have a dialogue to give candidates enough information about the agency and its financial model so that they have a context for compensation.
When negotiating any on-board salary, managers must also consider what the candidate's compensation may be in the future.
It's a challenge to bring someone in at a figure (and package) that still allows room for career advancement and salary growth over time. In my experience, long-term employees will float to the natural pay level they deserve, so I take that into account from the beginning.
The key is to know what your agency and clients need and to assemble a team that can grow with you.
CONTACT: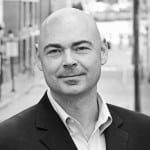 Derek LaVallee is partner at Kemp Goldberg Partners. He can be reached at dlavallee@kempgoldberg.com.
 The story originally ran in the Feb. 10, 2014 issue of PR News.
Read more subscriber-only content by becoming a PR News subscriber today.