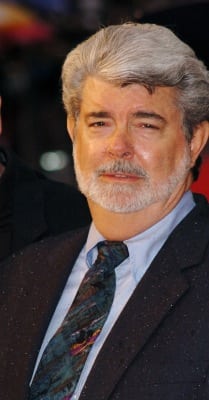 George Lucas
The George Lucas empire has finally struck back, turning an elongated and frustrating land development situation into a potentially positive boost for his (and Lucasfilm's) reputation as a good corporate citizen.
According to the San Francisco Chronicle, for four decades Lucas has owned a large swath of land in Marin County in the North San Francisco Bay and has spent the past few years trying to transform it into a nearly 300,000-square-foot, state-of-the-art movie studio complete with daycare center, restaurant, gym and a 200-car garage.
Local homeowners, however, repeatedly have thwarted his efforts because of concerns over construction activity and the additional foot traffic the studio would bring into the area. Fed up with the local homeowners association, Lucas released an official statement announcing his plans to abandon the project entirely.
Lucas also announced that he wants to sell the land to a low-income housing developer. "We plan to sell the Grady property expecting that the land will revert back to its original use for residential housing. We hope we will be able to find a developer who will be interested in low income housing since it is scarce in Marin. If everyone feels that housing is less impactful on the land, then we are hoping that people who need it the most will benefit," wrote Lucas in the statement.
This seemingly vengeful move has a twofold effect on both his reputation: He has revealed himself as a good corporate citizen—and a spiteful neighbor.

Follow Bill Miltenberg: @bmiltenberg