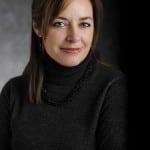 In an ideal world, a public relations professional works to place an editorial story and is successful in doing so because the story is compelling, timely and has been validated by data. It's powerful enough or provides real value necessary to secure that editorial space. But despite the strength of the story and its placement, it cannot be assumed that everyone will find the content to read it once it's placed.
Sometimes you have to point viewers to that earned media. This is where paid media can play a role in connecting people with that content by helping them find it.
There is a big opportunity for earned and paid media to work together strategically. By investing money, additional awareness and engagement with the audience can be achieved. Tactics can include traditional efforts, such as print media, television or direct mail, or online methods including paid search or pay per click, which can help create conversions.
Indeed, paid promotion can go a long way to extend the life cycle of content. A promoted post, such as on Facebook, has been shown to have 31% more fan views than without promotion.
PR pros need to understand not only how the earned media works but also how paid media can help earned media be more effective. They need to be in lockstep with what the paid team is doing.
Here are just a few examples where earned and paid can collaborate for better results:
▶ When conducting a media buy, the agency's media representative sometimes has an option to earn a byline with that media purchase. The byline can also include an ad on a social platform, using paid media in an online community, or it could include a post on a blog.
By working closely with their PR colleagues, paid media understands what earned is doing and knows to ask for any value-added options.
This collaborative effort goes even further when both align on what the ad content and article content will be.
▶ Similarly, when ad representatives are planning paid campaigns, earned media recommendations should be considered. Ask for a social media component to jump-start paid efforts by highlighting the campaign or amplifying the coverage.
▶ Social pay per click (PPC) is another example of a paid option that can be used to supplement earned media. Social PPC can make people more aware of a brand or story, perhaps by targeting through keywords, job title or geography.
This option enables ads to be run with specific messaging for specific groups.
Similarly, many use paid promotion to extend the life of content. Promoted posts can provide lift as the content starts to fade.
Social PPC has the ability to not only engage users in a sale or lead conversion, but it can also encourage them to like, follow or retweet a post.
This may lead to someone leaving a comment on the company page or sharing something with his or her friends. When customers become the vehicle for the company's message, social PPC gains even more credibility.
Don't forget to test this promoted content at various stages of its life cycle so that future posts can maximize engagement with certain audiences. Such testing can be done manually or through an automated solution.
And, remember that not all promoted posts will reach 100% of your audience. It does, however, lift engagement.
There's no guarantee of what people will see in a given day. But by combining paid and earned media using proper strategy and execution, messages become more targeted and can help to get additional eyes on that content. PRN
CONTACT:
Adryanna Sutherland is president of gyro Cincinnati. She can be reached at adryanna.sutherland@gyro.com. Follow her on Twitter, @Adry99.
This article originally appeared in the July 21, 2014 issue of PR News. Read more subscriber-only content by becoming a PR News subscriber today.