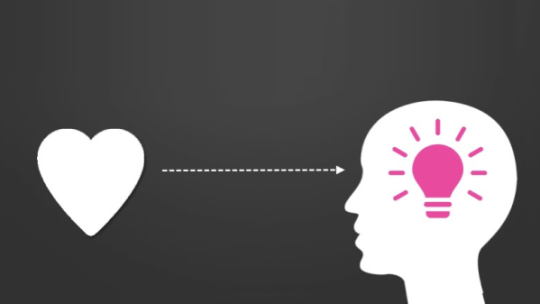 Through their work with the Indigenous Peoples Law and Policy Program (IPLP) at the University of Arizona's James E. Rogers College of Law, Havas PR set out to help the organization secure donations for the Huerta Scholars Program.
The scholarship program, established in honor of Lawrence Huerta, the first Native American to graduate from the James E. Rogers College of Law in 1953 and practice in Arizona, is designed to help potential Native American attorneys overcome the economic challenges of attending law school.
Any communicator who's worked in the nonprofit space knows just how tricky it can be to stand out among the cacophony of worthy causes jockeying for donations. To address this issue—while constrained by a small budget—the partners decided to focus the campaign on making an emotional connection with potential donors and linking up with already-existing trends to achieve their fundraising goals.
As is the case with much university fundraising, Havas PR and IPLP decided to focus on Native American alumni who had previously benefited from scholarships. Realizing that this section of the alumni population lacked a strong history of philanthropy, the partners knew they had to get creative to reach them.
In the end, the partners were able to surpass their fundraising goals, generating more than $175,000 for the scholarship program. A large part of this was the successful media outreach conducted by Havas, which secured placements in outlets like AZ Attorney, Arizona Daily Star, The Arizona Republic, Indian Country and Navajo Times, totaling 2 million media impressions. The partners were also awarded a PR News CSR Award for their work on a shoestring budget.
Havas PR and IPLP's campaign can offer two big takeaways for any PR pro working to exceed fundraising expectations. But these tips can also be applied more broadly to any campaign that faces noisy competition.
Utilize already-established national trends
A major driving factor of this effort was the ability for Havas PR and IPLP to focus their campaign around the United Nations Foundation's highly successful and well-known #GivingTuesday effort. It was a natural fit for the partners, and the Huerta campaign was even highlighted in the United Nations Foundation's work, giving it additional reach and stature. There are plenty of national trends for communicators to take advantage of to help drive exposure for their campaigns. It's just a matter of finding the right access point.
Make an emotional appeal
With the knowledge that the Native American alumni network had been reluctant to donate in the past, the partners devised a subtle, emotional call to action for use in their communications. It became clear that the notion of pride—in Huerta as well as their own successes—would help motivate gifts to the program. Throughout the campaign potential donors were asked to prove their pride by giving as much as they could—even just a little bit— to the scholarship and by sharing the story of their success to help motivate and support the next generation of lawyers. While making an emotional connection isn't right for every situation, it's nonetheless one of the most effective means of reaching your audience.
Follow Mark: @MarkRenfree