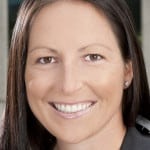 It's always good to evaluate your business. Assuming you can find time to do it, year's end traditionally is a period for reflection. That means identifying what worked, recognizing what didn't and making changes. In preparation for a successful 2016, here are some tips PR professionals may want to consider.
Create Twitter Lists: A valuable feature of Twitter is its ability to create lists. In Twitter parlance, a list is a collection of users in a group. For years, I've maintained lists ranging from fun topics consisting of athletes and entertainers to professional matters encompassing PR/marketing and media relations pros. While lists take time to set up, it pays off. Lists allow one to be efficient, selectively browsing what's occurring in various fields of interest rather than reviewing the 1,800+ accounts you follow in your Twitter feed.
To Create a List: Log in to your account; click your profile icon. Under the drop-down menu, select the Lists page and click Create List. Enter a name and a short description for your list. Users have the option to make lists public or private. I keep my media relations list private.
To Add a User to a List: On each user's account page, there is a gear icon next to the Follow/Following button. Click the icon and select Add or Remove from Lists. Toggle the list you want to add the user to and then close the window. To remove a user from a list, follow the same steps, but un-check the list you wish to eliminate the user from.
Are you curious if you're included on a Twitter list? When viewing your profile, there are metrics included under your cover photo, including Tweets, Following, Followers, Likes and Lists. Select Lists and the next page will display lists you've created as well as those that include you. In addition, if you discover that a Twitter user has a list that's of interest to you, click on the list and select Subscribe. This allows users to follow lists without following individual users in that list.
Recently, I reviewed people included in my media relations list and discovered that many of those reporters and editors had left the news industry. I then decided a better way to organize things was to break down each list by industry, such as national business, construction, craft beer and digital marketing. It's always a good practice to make time to ensure your lists are up to date.
Look for Opportunities: Aside from pitching editorial calendar topics, always keep your eyes open for additional ways to increase media coverage. If you're unfamiliar with Help a Reporter Out (HARO) at helpareporter.com, I highly recommend spending time reviewing this free resource and responding to HARO requests from journalists.
How to Use HARO:Check your inbox for HARO emails that are delivered three times daily: 5:35 a.m., 12:35 a.m. and 5:35 p.m. ET Monday-Friday. Browse the media queries by desired category, including biotech and healthcare, business and finance, entertainment and media, high tech, lifestyle and fitness, energy and green tech, public policy and government, sports, education, travel and general. When you locate a topic, determine if the media outlet is a good fit. It's important not to overlook a query just be-cause the source is listed as anonymous. Those queries often are larger outlets attempting to alleviate spam or prevent story poaching. For example, I know firsthand of an agency that responded to an unidentified source and the resulting piece was published in Forbes.
Review the summary, requirements and deadline. If the query is something you or your client can answer, provide the journalist with relevant material, a brief bio and your contact information. Respond promptly so you have the best chance of being selected. If you wait until an hour before the deadline, others likely will beat you.
HARO has several taboos, including spamming reporters on off-topic pitches in response to their queries, pitching products in your reply and harvesting reporter information provided in HARO emails. Violating the rules can result in being permanently banned from the service. Moreover, attachments are removed from email responses to protect reporters from viruses. If you have relevant information or collateral to include in your response, use a service similar to Dropbox and include links in your pitch.
Incorporate Visuals: There's little need at this point to cite statistics showing how much visuals can enhance a message. In this light you should become familiar with Canva if you aren't already. The simple graphic design platform can help those who lack the artistic gene to create various high-quality layouts. Canva Standard is the basic, free platform that allows users to upload and design images. In addition, users have access to a library of more than one million free and premium professional stock images, icons and illustrations. For access to additional features, users can upgrade to Canva for Work, a subscription service that provides greater customization and options.
To Create a Design: Log in to Canva and select the type of design you'd like to make. Examples include social media posts, documents, blogging and eBooks, marketing materials, social media and email headers, events, ads and more. Once a category is selected, pick from a wide variety of free and paid layout options. Users can select text boxes to change or add content and click the background to change the color and much more. Once the design is finalized, simply click the Download button in the right-hand corner. Canva will provide the image or PDF download options you need.
Add Measurement Tools: If you're responsible for monitoring website, email and social media analytics, it's inefficient to visit each site individually to collect data. Instead you might want to consider Dasheroo, which allows you to track important KPIs, web analytics, email marketing, social media, marketing and sales via its dashboard. The free version provides users with four dashboards. In addition, users are given 12 complimentary data insights. For $19/month, the most popular level, users get 8 dashboards and 30 data insights.
To Start Tracking Data:Log in and create a New Dashboard; select + Insights; determine which of the 26 apps you want to monitor. Dasheroo says most businesses use 15-20 third-party apps, such as Facebook, Twitter, MailChimp, Emma, AdWords, GoogleAnalytics, Zendesk and Quickbooks. Pick the insights you're most interested in tracking. Dasheroo will display stars next to certain insights which are recommended and V's next to insights that allow users to track and compare competitor activity. For example, if you select Twitter, you'll have the option of selecting from the nine insight options, including Overview, Engagement, Recent Tweets, Highest Engagement, Amplification Rate, Followers, Following, Tweets and Competitor Activity. Remember, each of those options count toward your data insight total. So if you want to measure them all and you're on the free account, you'd have just three left. This means you need to pick your insights wisely. The dashboard will display insights for the apps selected within the timeframe desired.
There are numerous free and paid tools available that can help PR professionals perform their jobs. Research what's available, take advantage of free trials of tools to see which work best for your needs and don't forget to consult vendor tech experts, who are there to answer your questions; some tech experts are free, others can be hired for project work.
Monitor Calendars and Major Events: PR pros should gather and produce yearly calendars [for more please see page 2 of this edition of PR News ] to ensure they're positioning brands, executives and clients to receive maximum coverage. Be sure to incorporate content from relevant publications and sites' editorial calendars. Such calendars allow you to see upcoming awards and topics journalists will be writing about. Pitch stories two to three months in advance for the best chance of inclusion.
It's also important to be aware of major events planned for 2016 and brainstorm how your brand, executives or clients can play a role in them. For instance, we have a brand whose headquarters overlook Petco Park in San Diego, home of the 2016 MLB All-Star game. We're already strategizing ways to promote it during festivities related to the game.
Contact: @AlysonJamison Alyson@stalwartcom.com
 This article originally appeared in the November 16, 2015 issue of PR News. Read more subscriber-only content by becoming a PR News subscriber today.