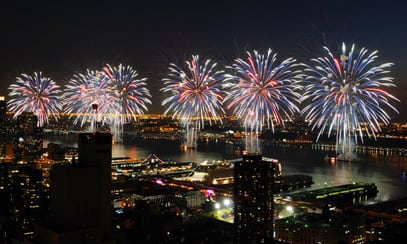 The Fourth of July is typically a relaxing holiday, with a lull in business activity as people go on vacation and summer finally begins. However, there's an elite group of under-the-radar PR pros whose workload shifts into high gear just as the rest of us are heading to the beach. Consider these examples.
FIREWORKS
On June 19, media coverage spiked over an explosion that killed one person at Entertainment Fireworks in Tenino, Wash., as the firm was preparing pyrotechnics to be shipped for professional displays on July 4.
Though certainly not a typical fireworks story, it was an opportunity for the media team at the Bureau of Alcohol, Tobacco, Firearms and Explosives to spring into action. Additionally, state and local authorities started making their annual fireworks safety appeals to citizens who might otherwise be tempted to move beyond sparklers and ladyfingers.
In the days ahead, we'll likely see TV coverage of raids on illegal fireworks warehouses, arrests of unsuspecting motorists who drive into bordering states to score cherry bombs and aerial shells, and even hospital trauma doctors providing descriptions of injuries attributed to fireworks.
GAS PRICES
With Independence Day falling on a Friday this year, the number of vehicles on the road is expected to surge beyond the usual gridlock-inducing holiday rush. Organizations like AAA will likely utilize this time to educate drivers on following speed limits, having car seats for children, avoiding distracted driving, and having their car parts properly checked before setting out on a long road trip.
And let's not forget about the bane of all drivers' existences: gas prices.
Gas prices routinely rise along with demand. The escalating political and military crisis in Iraq, OPEC's second largest exporter, is fueling (pardon the pun) interest in this consumer inflation story.
We'll be watching as AAA, Gasbuddy.com and industry expert Trilby Lundberg battle for share of voice. There have already been 85 TV and radio references to Fourth of July gas prices since June 1.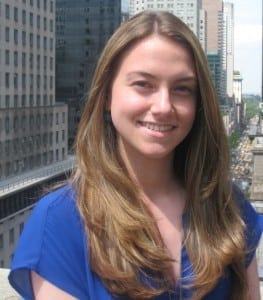 BOATING
Critical Mention has also spotted mentions from the U.S. Coast Guard and state boating officials as they make statements about the dangers of boating under the influence of drugs and alcohol. The Fourth of July is known for its high number of boating accidents, so PR resources will be required to deal with any problems on the water throughout the holiday period.
PETS
If your dog has astraphobia, a fear of thunder and lightning, there's a good possibility they're afraid of fireworks, too. Groups that promote dog health and produce products to help alleviate firework fear will be on their feet this holiday promoting their remedies and providing tips for a stress-free Fourth of July.
In the run-up to Memorial Day, the Society for the Prevention of Cruelty to Animals earned coverage by warning about dangers to pets associated with backyard barbecues such as charcoal, lighter fluid and matches, and also about seemingly benign food items that are toxic to dogs, such as grapes.
SUN SAFETY
Groups like the Skin Cancer Foundation, sunscreen makers and hospitals are sure to be reminding people of the dangers of UV rays and how important applying—and reapplying—sunscreen is. And with the increase in "wearable tech" features, be on the lookout for mentions of UV-sensitive bracelets which alert wearers when they are at risk for sunburn.
LAW ENFORCEMENT
Police officials will be everywhere on the Fourth, so get ready for a tweet or two about conducting proper party behavior.
FOOD SAFETY
Beef producers and wholesalers, the USDA, and supermarkets are among those on high alert over the death of a man in Texas from a fatal brain disorder believed to be caused by eating beef from cattle with mad cow disease.
With 415 TV mentions since June 1, the story could easily explode if additional cases of mad cow are reported or food recalls are expanded.
Lastly, what word comes to mind during the Fourth of July other than "barbecue?" Companies like the Hearth, Patio, and Barbeque Association will take advantage of this time to remind people to evaluate their grill's condition sooner rather than later and to avoid any embarrassing mishaps on July 4th. And in order to not starve the guests.
Nicole Lennon is a recent PR grad, and currently works at Critical Mention. She can be reached at nlennon@criticalmention.com.